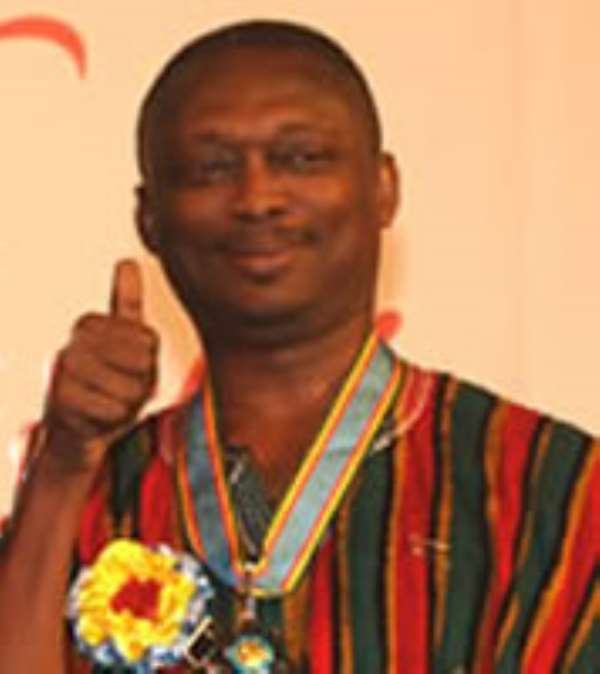 Maybe the time has for the NDC stop running after Kwaku Baako and desist from putting weight and premium on his risible comic stunts often put up in the media all in the name of being a social commentator! This man is a condemned hypocrite far from redemption, a cursed cynic who sees nothing good in our political setup aside singing choruses of praise and defending his Npp friends despite their numerous follies and corrupt orgies!
So if the NDC continues to fixate so much on his hypocritical and retrospective justifications, he will always and forever get him emboldened to do more !
The facts surrounding the BOG hospital constructed under President Mahama are overly incontrovertible and no amount of bellyaching from a cynic and passionate greedy man like my adorable Kweku Baako will be enough to wash away the stains of the truth regarding this hospital !
Kwaku Baako has become so powerful within our political circles not because he makes a lot of difference but it's because consistently we in the NDC continue to put much premium and weight on his incoherent claims and inchoate submissions on matters of party interests.
The easy way to disarm such characters is forcing them into obsecurity and watch them loose their relevance on a gradual notice by ignoring their useless stunts often put up in the media , that will naturally extinct the oxygen of publicity they enjoy from their media friends!
Kwaku Baako claims he's not an NPP but rather an affectionado of the President, Nana Addo and he's often seen driving the entire NDC party crazy with his lies and hypocritical analysis, yes someone has to respond to him anytime he comes out to lie but that cannot be a phenomenon, where everyone in the party is seen responding to him ... that's good though but it is also a way of arming him to become even more powerful,.the reason he keeps tormenting the NDC !
I think, in the past, If we had told the world about who really he was/is, a merciless bootlicker and a hired political rifle (gun), I'm sure he would have been discredited by now and no body would take him serious for his numerous lies .... since his chronic hatred for the NDC has reached a fever pitch.
A friend in a states sent a message, he isn't a political enthusiasts yet he wrote; Ivan Kyei Innocent, if Kwaku Baako throws one stone and the entire NDC blinks, imagine if he decides to throw 22 stones in a single day.... and I'm sure you can answer that !!
His comments on BOG hospital alleging Prez Mahama cannot claim responsibility is inept , hollow and they defy all dictates of logic and common sense especially when same character had in the past blamed same Mahama for being responsible for the Banking sector crises.... who takes such a character serious?
The way to discredit them is not by getting everyone talking but by dimming the highlights on them !
I'm Ivan Kyei Innocent and I'm no cynic, just a passionate political enthusiast who hates hypocrites !!
Ivan Kyei Innocent/ [email protected]