Coronavirus: Go Home and Go Out Not!
Coronavirus: Go Home and Go Out Not!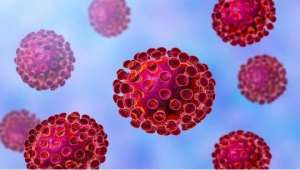 What can we do to be safe from coronavirus?
The world is on lockdown due to COVID-19;
During curfew hours, GO HOME and GO OUT NOT,
Clean your hands with sanitizer all the time
And avoid hand-shaking to evade infections.
The curfew clangours toll of the day,
And seized lovely walk of old city's passé;
The clubs, pubs or disco places no-more
Please, stay home, buddies
Or work from home!
Coronavirus is a pandemic,
Lift up your mood and stay positive,
Practice hand-gloving and facemasks,
Cleanliness, touch not your face
Or you tumble from grace at ease
Let's smile through facemasks,
And say hello with our brows,
Held open doors to remind each other,
Wash your hands with soaps
And cough in the corner of your arms
We all need to change our behaviours,
I stand high, calling on individuals
And the entire world to prepare
Or avoid gatherings, weddings
For the menace of coronavirus.
Cease travelling abroad today,
For virus spreads through neighbouring cities;
A fence might be useful or not, it is true,
Or gave pence, and put up a fence,
We say God help your people!
Let's eat food, drink our John Walker indoor
And have every fever, cough tested for COVID-19
But again and again, don't panic
As the world work out the answers
To this growing pandemic.