Frimpong-Boateng Has Some Explaining to Do, Nevertheless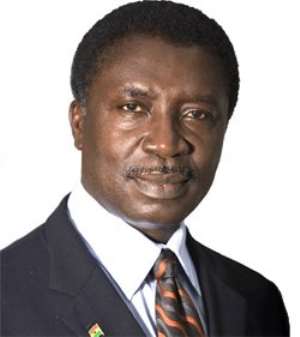 I don't suppose for a split-second that a hard-nosed political mercenary like Mr. Kennedy Ohene Agyapong, the New Patriotic Party's Member of Parliament for Assin-Central, in the Central Region, has any superior moral edge over the Minister for the Environment, Science, Technology and Innovation to cavalierly presume to impugn the integrity of Prof. Kwabena Frimpong-Boateng, primarily because the adult son of the Chairman of the Inter-Ministerial Committee on Illegal Mining (IMCIM) has been found to be engaged in the environmentally destructive activity of Galamsey or illegal small-scale mining (See "How Prof. Frimpong[-]Boateng's Son Jojo Became a 'Galamsey Kingpin' When His Father Is Fighting Galamsey" AfricaNewsAnalysis.com 2/18/20).
The fact of the matter is that Jojo Frimpong-Boateng is a fully-grown adult and has both a moral and legal obligation and responsibility to answer for himself without any undue interference from his very powerful and influential and professionally distinguished father. If, indeed, he has been running afoul of the law, as the proprietor of the KenCity media network publicly claims, then the younger Mr. Frimpong-Boateng needs to be roundly and promptly brought to book like all the rest. And by the latter, the reference is to Mr. Seth Mantey, the Peace-FM broadcast journalist who was recently fingered to have colluded with Mr. John Ofori-Atta, the former National Security Coordinator for the Central Region, and Mr. Ekow Ewusi, the suspended First Vice-Chairman of the Central Regional Branch of the ruling New Patriotic Party, who are currently either under arrest or under investigation for active criminal participation in what has been widely described as money laundering of proceeds from the anti-Galamsey fight.
The apparently shabby record of Mr. Jojo Frimpong-Boateng must not be used to taint the hard-earned reputation and respect of the Environment, Science, Technology and Innovation Minister, any more than the personal or individual shortcomings of any of the adult children of the Assin-Central Member of Parliament ought to be used to dent the reputation and/or integrity of Mr. Kennedy Ohene Agyapong. Once again, we hereby take the solemn opportunity to admonish the President to promptly retool the Operation Vanguard fight against the veritable Galamsey Menace, by ensuring that the involvement of party stalwarts whose duties are not related to the anti-Galamsey battle is drastically reduced to the barest minimum at the worst. By the same token, the expectedly humongous challenges that have met with the war on predatory and environmentally destructive mining activities must not be allowed to stall this otherwise most progressive and constructive policy initiative.
*Visit my blog at: kwameokoampaahoofe.wordpress.com Ghanaffairs
By Kwame Okoampa-Ahoofe, Jr., PhD
English Department, SUNY-Nassau
Garden City, New York
February 20, 2020
E-mail: [email protected]