Hurricanes may send energy costs to new highs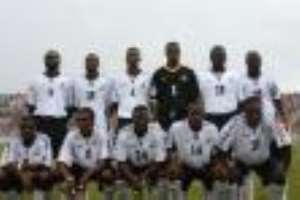 NEW YORK (Reuters) - Energy costs could hit new highs if hurricanes pound production and refining centers again this summer as supply and infrastructure problems make the industry more vulnerable to disruptions, analysts said.
Forecasts of another strong hurricane system come as companies are still struggling to overcome the effects of a chain of storms that rattled oil and natural gas infrastructure from the Caribbean to the U.S. Gulf Coast in 2005 and sent gasoline prices soaring above $3 a gallon.
Another direct hit on key installations could hit consumers' wallets even harder this year, as oil prices hover within striking distance of April's record $75.35 a barrel -- a peak hit on worries Iran's standoff with the West over its nuclear ambitions could disrupt the OPEC nation's exports.
"We know what it means, we saw it during Rita and Katrina -- we're going to have price spikes," said Adam Sieminski, energy economist for Deutsche Bank. "We could see prices moving up pretty sharply."
Economists have been concerned that rising oil costs could hurt global economic growth as consumers cut discretionary spending and businesses pay more for their energy-intensive operations.
Analysts say the chances are small of two big hurricanes tracing the paths of hurricanes Katrina and Rita, shutting down offshore rigs and a large swathe of refining capacity. But they warn supplies are starting the season on weaker footing than last year.
"We have less supply and our demand is higher, therefore the situation in the system is that much tighter than where were last year at this time," said Mark Routt of Energy Security Analysis Inc., adding year-to-date supply of fuels was 0.2 percent below 2005 levels.
INFRASTRUCTURE RISK
About 22 percent of U.S. Gulf of Mexico oil production and 13 percent of natural gas output remains shut-in due to hurricane damage last summer, while three Gulf Coast refineries are only just beginning to come back from the storms.
"There is production that still hasn't come back and will never come back, so in that sense we are starting at a deficit," said Katherine Spector, head of Energy Research for JP Morgan Securities.
In addition, the oil industry is switching to a new kind of anti-smog gasoline using ethanol as an additive -- a product that can't be shipped in pipelines because it is easily contaminated by water condensation.
Fuel suppliers must use trains, trucks and barges to get the ethanol to blending terminals, increasing the amount of energy infrastructure vulnerable to storms.
"Now if you have disruptions in railroad traffic that brings in ethanol you can't make gasoline," Routt said.
Stronger demand and lagging refinery growth mean the world's top oil consuming nation is also more dependent on imports, which can take a long time to show up on U.S. shores to replace domestic supplies cut by storm damage.
And new ultra-low sulfur regulations for diesel, which fuels the U.S. truck transport fleet, mean there are fewer supply sources overseas to draw upon in case of a disruption.
Refiners along the Gulf Coast have stocked up on generators and mobile homes for staff to bring back damaged units more quickly this year, but analysts say companies with offshore natural gas and oil rigs are likely to be more wary.
"I think the industry will be pretty cautious and take their people off rigs, so that could have a temporary negative effect on production," said Spector.