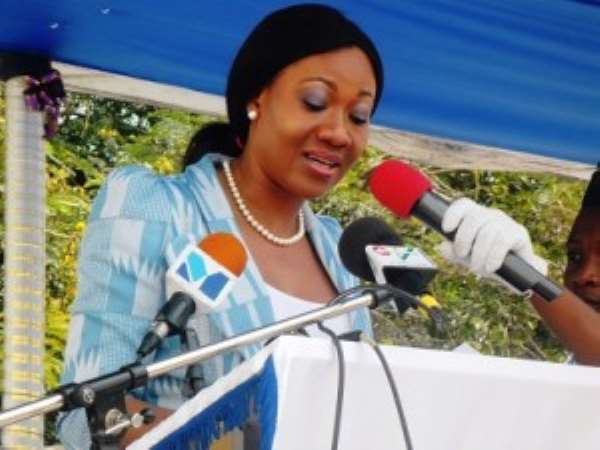 Critically examine the EC's words to this effect and make some logical deductions for yourselves. Don't read as "an NDC". Don't read as "an NPP". Just read this as non-partisan mind and make your own judgement.
The EC, ab initio, made Ghanaians believe the current register "was" CREDIBLE. They were not misquoted. It was their own description of the register. However, in their eagerness, or do I say overzealousnees, to build a case for a NEW REGISTER, they licked their own spat saliva. That was understandable, because, every discerning follower of the affairs (for or against the new register) would know that the EC needed this tactic to discredit the current register and to make a case for a new register - no matter how dishonest and untruthful; so they found reasons to tell Ghanaians the entire current register lacks the credibility for 2020 elections. This has been the basis of argument for those supporting the idea of an entirely new register, largely, NPP MEMBERS.
When Benard sat Dr. Bossman Asare on the issue, recollect that one of the critical points raised by Benard was Dr. Bossman's mention of the idea that there's a possibility of the EC resorting to information on the current register to help compile an AN ENTIRELY NEW REGISTER. As Benard, myself and many Ghanaians asked, if the current register is good enough to be used to compile an entirely new register, why not update it? The EC would consistently but unconvincingly say that'd be expensive and insist on compiling a new register, no matter the costs, save financial costs.
Now the EC has come clear that they'll be using existing data of voters for the registration of voters in the new register and that existing voters will not be required to go through the same process as new voters will do. As an existing voter, I only need to bring my existing voter's ID to the registration officer and my details will be retrieved from the current database.
Can you believe what you're reading? The EC is retrieving details of existing voters from a DISCREDITED DATABASE that cannot be upgraded for purposes of the upcoming elections??? Why would they, when compiling an ENTIRELY DIFFERENT REGISTER would rather ensure resounding CREDIBILITY of the voters' register, per their own convictions?
Into the bargain, one of the issues NPP are raising about the current register, which occasioned a whole "lecture" by Dr. Bawumia, then running mate and now Vice President, is the issue of FOREIGNERS in the current register. This is a fundamental reason for NPP, for which they support the compilation of an entirely different register. Now let's dance to logic.
If a Togolese or any supposed foreigner, whom the NPP claim is in the register (if they indeed are in), comes with an existing voter's ID card, their information is retrieved from the existing register, they're registered in the new register and remain a registered voter, how has the new register solved NPP's long held case, for which they ardently back the EC in compiling an entirely different register?
On matters of constitutionality, Prof. Kwaku Azar posed a question on if or not, the EC can simply deregister and disenfranchise an existing voter with a valid voter's ID card, just because of compiling an entirely new register. Do you not think the EC must have taken note of his critical question, hence, smartly coming up with this dimension? On a similar accord, Madam Clara Beeri Kasser-Tee, a legal professional and a law lecturer has been consistent with her view that, updating the current register by registering new voters and expunging from it, names of deceased and multiple registrants is the most effective and efficient way to go and not compiling a completely different register. Now look at her proposition and what the EC are saying they'll do. Would it rather not be sensible if they went the way of her proposition, if, they indeed are going to extract information of existing voters from the current register?
This discourse of the new register requires more logic than it requires blind partisan support and each time I dispassionately mount on logic to critically examine it, I become more suspicious of the EC than I ever have been before.
~ Alhassan Rabiu
A citizen of Ghana