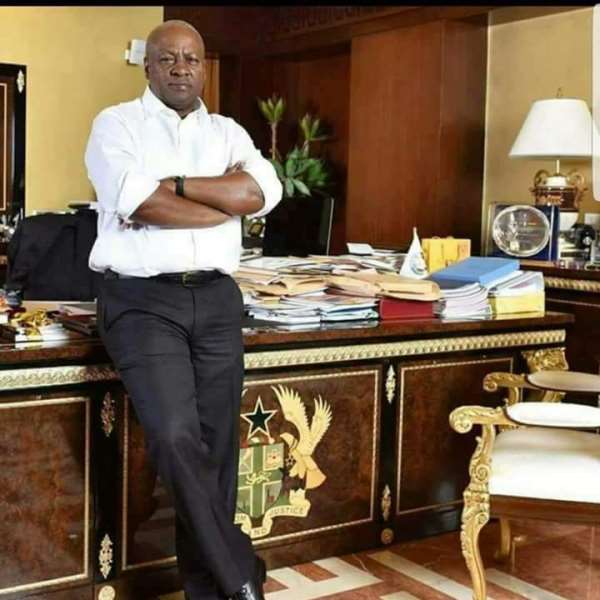 The governance mess and economic mismanagement of the Nana Addo's led administration has created an urgent need, and in deed, signals a wake-up call for Ghanaians to sought for a Messiah to rescue the nation from getting into an economic crunch that can collapse the state of Ghana. This call is what has necessitated the come back of John Mahama like Jesus Christ to take back the mantle of leadership from this abysmal administration anchored on capitalist ideology led by family and friends. And he(JM) is coming to rescue all of us irrespective of your political colouration and redeem us from being perished.
Many are those who still live in limbo with regards to whether in deed John Mahama second coming is a prophecy or rhetoric. Dreaming is good but it is not all dreams that come to pass. So to day-dream that JM will not come back is part of the Delusionist's propaganda theory. Times have changed and things have moved on, but one thing for sure is thst, Nana Addo hasn't changed, even a bit. It is not for nothing that Hon. ABA Fuseini said that everything has changed in Ghana except the president and his administration..! And reason, why the president has not changed, is that to change would mean to feel remorseful about the unfulfilled promises he has made to Ghanaians which have turned into an albatross hunging on his neck. So he cannot change!
It is against the aforementioned background that it is most fulfilling to hypothesise that JM coming back is not only most anticipated by Ghanaians but it is ordained in the heavens.
Fast forward to 2020, the president has not succeeded in even fulfilling faithfully and to the ultimate satisfaction of the good people of the republic any of the said promises. The promises which were trumpeted by Vice President Bawumia has been classified as a national rhythm which is sung at every platform the president and his vice happens to appear on. A lot of things that the president kicked against in the erstwhile Mahama administration has turned to be the back bone upon which the government thrives on in order to breathe a sigh of relief. Nevertheless, the CEDI's unprecedented depreciation which is reflecting woefully in the pockets of most Ghanaians is regrettable. Most Ghanaians now live from hand to mouth following the escalated collapse of most financial institutions which rendered a lot jobless. Most Ghanaians who were affected by the banks collapse have either become paralysed or joined the silent majority.
The woefully reduction in the price of cocoa in the country has sent most cocoa farmers bankrupt leading to economists predicting a woefully reduction in cocoa production in the coming years.
Against these unacceptable consequences which is attributed to be a function of colossal mismanagement of state resources and operationalization of systemic corruption by a government led by Nana Addo, is what has informed the NDC government come back call by most Ghanaians especially floating voters and the marginalized poor and minority groups.
So JM come back in 2020 can only be conceived by only the few haves within the NPP as mirage. Most NPP diehards would even attest to the fact that they were far better in the JM administration than Nana Addo led systemic corruption prone government.
God save Ghana!
Long live JM
Long live the NDC
Long live Ghana
Yentik Gariba
A concerned Citizen, not a spectator,
North East region
0243054204