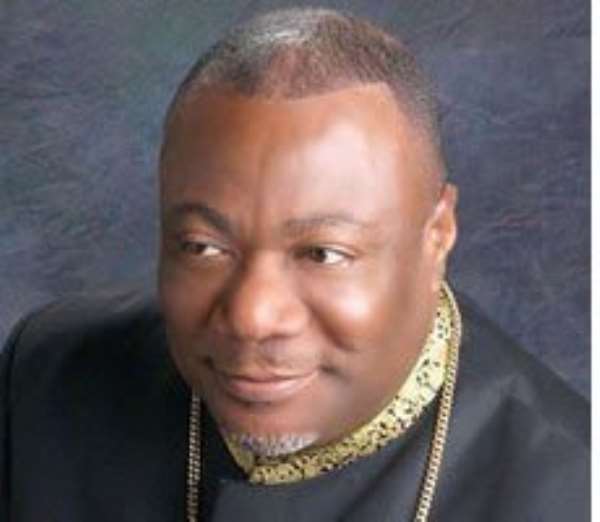 The Presiding Archbishop and General Overseer of the Action Chapel International, Nicholas Duncan-Williams
The Founder of Action Chapel International, Archbishop Nicholas Duncan-Williams has advised Ghanaians to use the Christmas season to reconcile with people and touch others lives.
Speaking on the Super Morning Show on Joy FM on Christmas Day, the Archbishop said the most important thing for the season, is for Ghanaians to be thankful for the gift of life.
"The fact that you're alive today and not dead is a reason to be thankful".
He added that it should be a day to glorify God which will mean being grateful for life, family, friends, and the country.
"And the angel announced the birth of Christ and he said glory to God in the highest so it's a day to glorify God. To give Him glory for everything.
" That will include being grateful for life, grateful for family, grateful for friends, grateful for loved ones, grateful for the country," he explained.
The General Overseer of the Action Chapel International (ACI) further highlighted the importance of peace and reconciliation on this day which marks the birth of Christ. He said it was important that people foster peace and reconcile with those they have fallen out with.
"It's a time and a season for being a peacemaker and making peace, building bridges with people that you've fallen out with. It's important to be a peacemaker in this season and to extend the courtesy of the peace in your heart to others.
"Blessed are the peacemakers for they shall be called the children of God. So let's extend God's peace to others and let's make peace," he said.
He encouraged Ghanaians to extend goodwill to others, as this Christmas should be a time to share with others.
"It's a time not to eat alone but to eat with others. The time to break bread with others, it's a time of sharing what you have with someone else who doesn't have what you have.
"So this, I believe, is what Christmas is all about; sharing, being a peacemaker, being grateful, being thankful for life and for Jesus," the Archbishop concluded.
---Myjoyonline