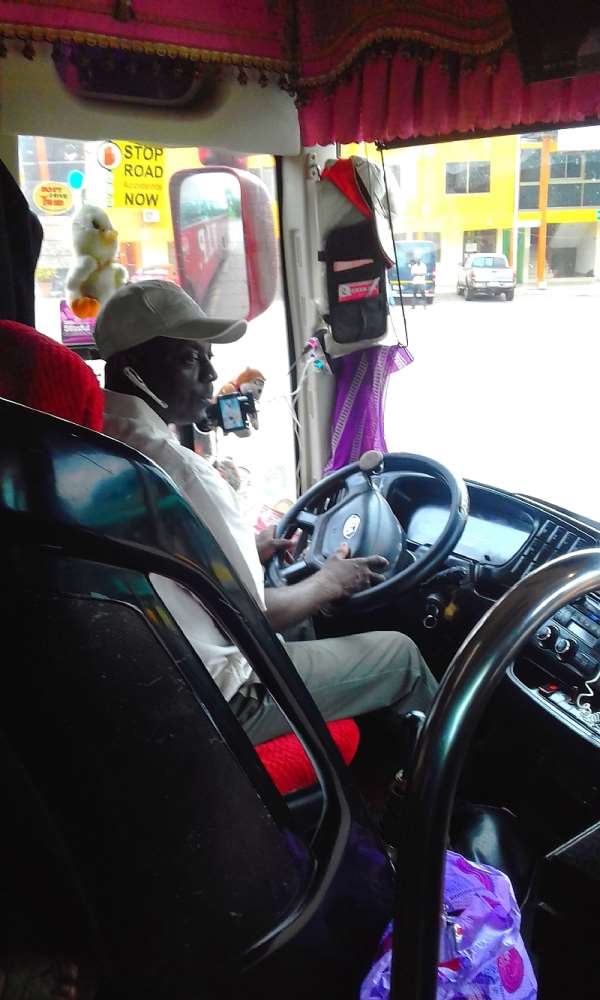 Let us give praise where it is perfectly due because every now and again some passengers complain about how some drivers drive badly on the Accra to Kumasi or Kumasi to Accra roads.
As a matter of fact, it is not only the aforementioned roads that some drivers drive badly on, but also other roads in and around Ghana.
Each time there is an accident on the road in Ghana, people tend to blame most passenger-drivers given their intentions and experiences behind the steering wheel.
There has been complain several times about how some drivers on our roads drive. So it is only right, that a certain driver be given, the right sorts of praise and attention in the direction of his patience, calmness and knowledge of the road from Accra to Kumasi.
And the name that would resonates well with passengers is a V.I.P driver called 'FIRE'.
Sitting just some few distance from the driver's cockpit at Circle V.I.P station, 'Fire' would not leave his radio alone.
This is so, because he was looking and searching for some good news story from the radio. At long last, he settled on a particular station that was playing some lovely music instead. And that station was Peace FM.
Having settled comfortably behind the steering wheel, 'Fire' as he is affectionately called by his numerous passengers, navigated his bus through the busy grooves of Circle, Achimota and Ofankor.
As the high roads of Amasaman and the other notable towns and villages opened its jaw-dropping traffic towards 'Fire's bus, that was where and when his vast experience of handling the drive and his knowledge of the road came into the narrative equation.
One could take it as standard, normal or nothing to write home about. Just because it is expected of a driver to do as such. If so why do we have so many accidents every now and then on our roads?
This explains that some drivers drive well while others drive very badly. Some drive with patience; others do not. And in this particular case, this driver is exceptional and so therefore should be celebrated for his driving deeds.
Therefore this festive season is to all drivers driving well on the roads and most importantly and particularly, to a certain driver called 'Fire'.
BY WILFRED CLARKE.