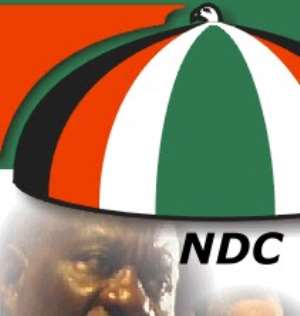 Maybe somebody needs to get it loud and clear underneath the evidently stolid skulls of the robber-baron movers-and-shakers of Ghana's main opposition National Democratic Congress (NDC), that even in the event of President Addo Dankwa Akufo-Addo's being rendered incapacitated in the course of his unprecedently progressive and visionary leadership of the country, Candidate John Dramani Mahama would be absolutely no viable alternative to the man whose indisputable genius and inimitable diplomatic skills resulted in the definitive resolution of the unduly protracted Yendi Skin Affair or Chieftaincy Dispute (See "Akufo-Addo Not Sick – Jubilee House Rubbish[es] Rumors" Modernghana.com 11/8/19).
Thus, when early today our family friend, Mr. Kudom, called from Germany to ask if my wife and I had heard of news reports claiming that Nana Akufo-Addo had been rushed to the Nyaho Medical Center, in Accra, after allegedly suffering from a heart attack, for the treatment of the same, my gut reaction was to promptly and flatly shoot down this report as a vintage fabrication by the National Democratic Congress' machine operatives and one that was aimed at diverting the attention of the Ghanaian electorate, and the citizenry at large, from the ongoing great work and achievements being gloriously notched by the ruling New Patriotic Party (NPP). And true to my prediction, my Worcester, Massachusetts-resident brother-in-law, Mr. Eric Kwabena Baning, would whatsapp me a news brief, some two hours later, flatly denouncing the aforesaid reports as being composed of whole cloths of agitprop mendacity.
Indeed, as of this writing, Nana Akufo-Addo was widely reported to be in Niger, or some such country and place, attending an Extraordinary Session of the Economic Community of West African States (ECOWAS), focused on the protracted and still-raging crisis in Guinea Bissau. You see, the first evidence that the aforesaid news report was patently false, to me, had to do with the rather curious suggestion that a seriously ill or indisposed President Akufo-Addo would have been rushed to the medical facility and private property of the family of the most notorious self-elected inveterate enemy of Ghana's former Chief Diplomat or Foreign Minister and, before the latter cabinet portfolio, Attorney-General and Minister of Justice, and then driven in a Mercedes Benz, and not one of the hundreds of brand-new ambulances Nana Akufo-Addo's New Patriotic Party government recently imported into the country, with or in the company of a panoply of a presidential motorcade.
You see, Dear Reader, the procedural routine, even as Mr. Baning, my brother-in-law, rightly pointed out, would have been for a seriously ill President Akufo-Addo to have either been helicoptered to the nation's best-equipped hospital, namely, the 37th Military Hospital, and not the infernal white-hot belly of Enemy Territory, the universality of the Hippocratic Oath vis-à-vis the selfless medical ministration or treatment of all patients without regard to ideological or political orientation, notwithstanding. The next most logical port-of-call for the treatment of the President would, of course, have been Ghana's flagship and foremost and oldest civilian hospital, to wit, the Korle-Bu Teaching Hospital, and not a Trokosi National Medical Beachhead, irrespective of how well-equipped the Nyaho Clinic or Medical Center may be deemed to be.
Indeed, the first thing that I told Mr. Baning, my Worcester-based brother-in-law, was that "If Nana Akufo-Addo were seriously ill at the Jubilee House and the only medical-treatment alternative was the Nyaho Clinic, and the Power-of-Attorney was my judgment call to make, trust me, I would rather let the old man die with dignity than gamble with his life by entrusting the same into the care of the least trusted covey of physicians, as far as I am concerned." And then, of course, I would solemnly go down on my knees and pray to God for forgiveness. For clearly, the choice between death and the Nyaho Clinic or Medical Center would inescapably be a choice between dignity and humiliation. Mr. Baning suggested taking Nana Akufo-Addo to our Akyem-Asiakwa Clinic. I would probably have chosen the Kyebi Government Hospital, which would be relatively closer from Accra and much older and better equipped.
Ultimately, what the Mahama Posse needs to do, if they want to be taken seriously by Ghanaian voters, in the hectic leadup to the 2020 General Election, is to come up and out with a far more intelligent and constructive electioneering campaign agenda and message than merely trucking and wickedly retailing death wishes for unarguably Ghana's best and most astute and visionary Fourth-Republican President.
*Visit my blog at: kwameokoampaahoofe.wordpress.com Ghanaffairs
By Kwame Okoampa-Ahoofe, Jr., PhD
English Department, SUNY-Nassau
Garden City, New York
November 8, 2019
E-mail: [email protected]