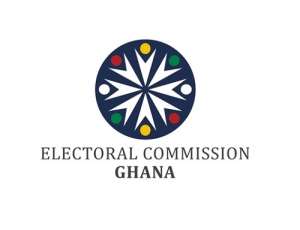 On Thursday October 31, 2019, New York City-based Progressive Alliance Movement (PAM) will host its first Justice K. Yeboah Memorial ROPAA Forum in the Bronx at Bible Believers Tabernacle (BBT) – 1877 Bathgate Ave, Bronx NY 10457 (between E. 176 St. and E. Tremont Ave – Buses 15, 36, 40 & 42, Subway 4, B, & D).
The Representation of the People Amendment Act (ROPAA) is a law that Ghana's Parliament passed in 2006. Ghana's Electoral Commission (EC) has not implemented ROPAA to permit Ghanaians Living Abroad (GLAs) to vote.
In December 2017, Judge Anthony K. Yeboah ruled in a landmark case brought by PAM against the EC that the EC has been negligent and intentionally discriminatory and should register GLAs to vote starting with the coming 2020 elections.
A judge has since granted the EC an extension until January 31, 2020 to come up with the necessary Constitutional Instrument (CI) to guide the implementation of ROPAA. The EC has empaneled a ROPAA Committee to solicit input and propose the elements of the CI. The ROPAA Committee has toured all regions in Ghana, visited Senegal, and now is ready to visit GLAs in the USA.
To commemorate Justice Anthony K. Yeboah who passed on October 4, 2019, PAM will host several Community ROPAA Forums in collaboration with ROPAA Ambassadors around the world. PAM plans to feature the EC's ROPAA Committee at two meetings:
1. New York City - Thursday October 31, 2019 at 7:00 pm. BBT- 1877 Bathgate Ave, Bronx NY 10457 (between E. 176 St. and E. Tremont Ave – Buses 15,36,40 & 42, Subway 4, B & D).
2. New Jersey – Friday November 1, 2019 at 7:00 pm. First Presbyterian Church – 777 Grove St. Irvington, NJ 07111.
The notice is very short, we know. The wait has been very long, you agree. Do your part to sacrifice a few hours for your right to influence the direction of your country beginning in 2020. Remember that Dr. Martin Luther King and company were hosed down, bitten by dogs, and imprisoned because they were fighting for the right of African Americans to vote. All you have to do is to get the word out and show up. Freedom is not free.
For information contact Catherine Cudjoe (Keymama -718-708-1086); Dr. Kofi Boateng (914- 907-0633), Kofi Ayim (201-704-5838) or Nasir Ibrahim (706-254-6095).