Kasoa Millennium City Police Declare War On Landguards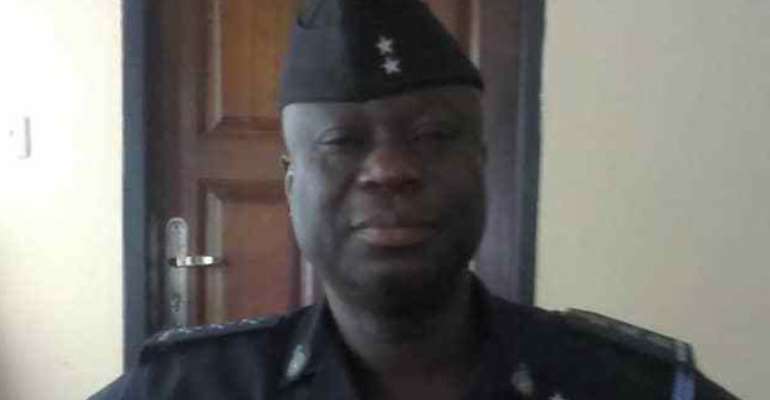 The head of police at Kasoa Millennium City in the Central Region, DSP Benjamin Samani has said the police administration will not sleep and allow estate developers and land guards to keep fomenting trouble in the area.
He said the stance taken by the police to protect live and property in the area is making some estate developers uncomfortable and have as a result, tried to engineer the transfer of hardworking officers from the place in order to perpetrate their illegal activities.
Reacting to some publications that he was aiding land guard activities, DSP Samani told DAILY GUIDE that when he was posted to the place which is noted for land guard and other criminal activities, some estate developers tried to influence him but when he refused, they turned around to engineer his removal.
He specifically mentioned the Managing Director of 21st Century Estate Developers Ltd, Kofi Asmah, who he alleged, attempted to 'influence' him to do his bidding and said since he refused and decided to apply the law; the developer has tried to cause his transfer.
He said when he assumed office, there were many vested interests in the lands of the area involving estate developers, landowners and the chiefs and people of the community, saying "as a neutral body charged with the responsibility of ensuring national peace and law enforcement, I have chosen to be fair, firm and unbiased."
His stance according to him earned him the displeasure of some estate developers who have vowed to ensure his removal.
Arbitrary transfers
According to the commander, the estate developer gifted the Police Service with a modern Police Station and quarters – which is currently housing his unit and as a result, he wants the police to do his bidding.
He said several police officers had been transferred because they refused to do the bidding of the developer, adding "almost six years since the unit was set up, this developer has caused the transfer of about six commanders."
Estate Developer
When Mr. Asmah, the estate developer, was reached he told DAILY GUIDE that the police are being 'used' by some people he claimed to be land guards in the area to bully developers.
Asmah mentioned the leader of the group as one Kwesi Alhaji but DAILY GUIDE's checks showed that the two parties are tussling over lands in the area.
He said the land guards have been demolishing innocent properties without any court order and the police have not acted.
The estate developer also alleged that his opponents have built a restaurant for the commander's wife and that her place is where they usually meet.
Individuals this paper spoke to revealed that the area is bedeviled with heightened land and chieftaincy disputes which have polarized the area.
---Daily Guide