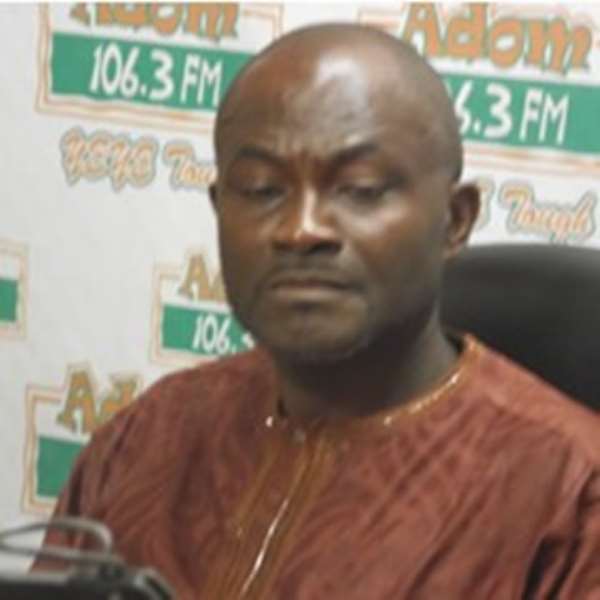 Kennedy Agyapong
Mr. Kennedy Agyapong leave Manasseh alone, please Manasseh has done a marvelous job in exposing this corrupt friend of yours. If Anas had done such a proper investigative piece like what Mr. Awuni did, I don't think some of us would have supported you when you took him on. We all know Anas uses crude methods to trick his would be targets to act and films them and edit everything to suit his own narrative. But that is not how Manasseh does his work. Though he may be hungry as you said, yet, his method of investigation is solid and does not breach any journalistic principle.
Ken. Your arguments against Manasseh are very weak and porous, your guy Agyenim didn't form his companies before he got his appointment as PPA CEO as you want people to believe but instead he registered the business 3 months after he was appointed as PPA boss to take advantage of his new position.
Mr Agyenim benefitted directly from everything his partner did to rake in profit for the businesses he is a 50% shareholder so don't throw dust into our eyes that he is innocent. Innocent of what? To quote your own language " go and tell that to the dogs".
if you say because Mr. Agyei or some MP gave Manasseh gh1000 and therefore, you think he Manasseh has taken a bribe, then I would say to you that you are the number one bribe giver in Ghana because day in day out, you give money to so many people to help them make ends meet. A bribe is given in exchange for a service or something, so what was the quit pro quo in Manasseh's bribery allegations which you claim to have a video of? Or you have also resorted to the same crude Anas's method for which you so vehemently condemned?
Please if you can't praise Manasseh for a good job done, don't make any attempt to destroy him because you may end up destroying yourself since his investigations on your friend were solid. Ken. I know you even as far back as when you were here in the Bronx and I have sided with you on so many things you do and say including your take on bogus Anas but this time around you are threading in dangerous waters so rethink your stance on Manasseh and pull the plug and let the investigators do their work.
if Manasseh is guilty of taking a bribe of gh1000 as you claim, remember that the person who gave it to him is equally guilty of paying a bribe of gh1000. It is conveniently a two way street and not a one way street.This is my humble advice to you as an admirer. Take care yourself.