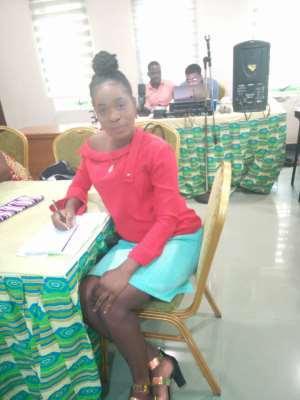 I beg to differ how the amendment of Article 53 (3) and 243(1) which will allow political parties to participate in the elections of;
Unit Committee Members
Assembly Members and
MMDCEs.
help bridge the political inequalities at the Assembly system.
With the current article 53(3) the constitution gives the President the power to appoint MMDCEs, therefore can appoint more women into the Assembly system. It can, however, increase women representation in the Local Assembly governance and in decision making.
From history, women face enormous obstacles attaining equal
participation in elections; such as gender stereotypes, psychological, traditional barriers, and inequalities in;
education, training, financial resources and time, not forgetting the that we are women and must take care of the home.
We encounter these and many more setbacks making our male counterparts usually stronger which elections become politically competitive. Little opportunity is available for women to enter the political process through
established political groups. Other barriers may be built into political structures, including certain types of electoral systems or candidacy restrictions based on educational qualifications or other factors. With all these backgrounds, I asked the panel; how the amendment and reform can help increase women and the physically challenged minority when the local Assembly system which was less competitive becomes politically competitive elections ???
The Affirmative Action can address all these fears given the required quote to Women in all spheres.
We all have to support and have confidence in women in Leadership.
THE NATIONAL REFERENDUM & ELECTION OF METROPOLITAN, MUNICIPAL & DISTRICT CHIEF EXECUTIVE (MMDCEs) IN GHANA
The Ministry of Local Government in collaboration with IDEG and other CSO have yesterday launched a Coalition to advocate for a (MMDCEs) IN GHANA.
The amendment of Article 55(3) they say, will not only open the exiting local government system fully to the participation of political parties but also change it significantly.
Again, amendment of Article 243(1) will allow
Unit Committees Members
Assembly Members and
MMDCEs
to be elected based on Political Parties.
The Coalition also outlined the benefits indicating that; Executive Power and Resources will be more effectively devolved to local governments which will accelerate transformational economic development at the local level.
The national referendum of election of MMDCEs will take place this December 2019 at 75% voting Yes.
Columnist: Comfort Darbo