Traffic Causes Discipline In Accra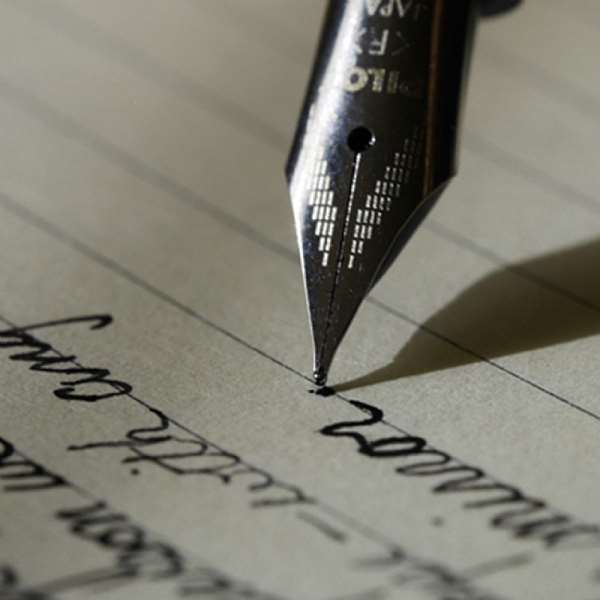 Maybe we are accustomed to viewing the traffic situation in Accra only in the negative light. But come to think of it, I submit that 'Traffic Causes Discipline in Accra, at least among corporate workers. I would attempt to justify this stance and possibly convince you to share same view. But if you are not convinced, it is simply because we see things differently; for as you see the half-full bottle to be half-empty, I think that it is half-full.
I begin by conceding. Admittedly, the traffic situation in Accra is terribly bad. [My discussion is limited to Accra because I am more familiar with the situation here. I use Accra loosely like a rural migrant from Saltpond who tells her family 'Mirekor nkran']. The snowballing effects of the hectic traffic experienced almost on daily basis in Ghana's capital, Accra, is undeniably enormous. Not attempting to play the economist, at least, common sense and experience, would lead us to a sound conclusion that productivity would negatively be affected. That means that the economy would in turn be affected.
Again, one can talk of workers' fatigue. Staying in such traffic causes tiredness. Needless to say, delay is an inevitable effect of the traffic situation in Accra. A ten-minute drive now requires ten times that time (using some alliteration here for the WASSCE candidates). Okponglo to Shiashie is a long distance journey on its own. Unintended walking, in the name of exercising, has become more fashionable than being on board a motionless vehicle. Sooner than later, we will would become used to trekking. Our only problem is that the soles of our shoes (the "outsoles") continue to shrink due to the friction (Permit me to use this concept for the first time after decades of learning it. Maybe, it was for an appointed time). I plead with the Government (the usual plea of the Ghanaian) to help us with more outsoles to mend our shoes so that they can last longer.
But the traffic congestion on our roads in Accra is far from being over. What I mean is that I doubt if the situation would ever change in the absence of any drastic measures to avert the nearly 'normal abnormality.'
Hereto, I would not pretend to be an engineer. However, some of the causes are so obvious that one cannot deny lay people like myself knowledge of them. Two of these causes would suffice. The first cause is the countless intersections on the main roads. Let's take the Adenta-Accra highway, for example. All roads in the surrounding communities feed into this road, all the way to Accra. They often intersect. Vehicles on one side are stopped for those on another to move. With a lot of these intersections,
there are more stops. The stoppages prevent continuous flow (This is tautology as to stop is nothing more than a break in continuous action).
In my lay opinion, the second cause has to do with the working time or working hours in Accra. A critical observer would note that "everyone" goes to work in the morning and returns in the evening. There is no traffic in the night because "everyone" is busily snoring (myself inclusive). But if we were to organize working hours such that not "everyone" goes to work in the morning and returns in the evening, the traffic situation in Accra would ease. The point is that the everyone going to work at 8am and closing at 5pm in Accra is a contributing factor to the traffic congestion.
(Now, I would act like mathematician). Granted that 100 people work in Accra and all of them hit the road in the morning to work and return after 5pm, there is likely to be congestion. But if the employment offers were such that we work throughout the entire day (meaning day and night), and not for only 8 hours, at every point in time half or less people would be on the road. Further, let's say I am employed for 8 hours but with two organisations, doing 4 hours with each in a day. If I start work at 4am, I would be closing at 12pm; another who started at 8pm would close at 4am. This means that at any point in time, there would be a lesser number of people on the roads than we have it now. (I submit that there are enormous economic benefits in this including solving the youth unemployment challenges and increasing productivity. We need to rethink and invent a more workable and beneficial system).
Notwithstanding the above, I still maintain that traffic causes discipline in Accra. Yes, it does. If for nothing at all, this is true for corporate workers.
More and more people are living outside Accra proper, only that they work in Accra. In order to avoid being held hostage in traffic, more workers strive to beat it. This means that one would have to wake up very early, forgoing the luxury of enjoying the bed for a while. The traffic situation itself is uncomfortable. The only way out is to avoid it.
The remedy found by those who live farther but work in Accra is to report early and have some rest at the workplace before 8am when work officially begins. You either do this or arrive late, around 10am only to be queried or sacked as a private sector worker or ostracized by your colleague government workers. Thus, the days when people reported to work late is somehow becoming a thing of the past. Work can then start on time. Thanks to traffic congestion in Accra.
Sometime past, people used the traffic situation in Accra as an excuse for their lateness to either work or programmes. But, once again, we must be thankful to the traffic situation for establishing itself so well that it has become a notorious fact. A corporate person cannot, in these days, appear late at meetings and point accusing fingers at the traffic congestion. For we know that in Accra, the traffic build-up is (to use an oxymoron) predictably unpredictable. If you cite it, we know you are just not serious and incapable of taking precautionary measures. If you do not know that in Accra, traffic build-up can be spontaneous and at any time except in the night, then you are a novice. This means that if you want to avoid embarrassment, leave in time and get to your destination in time. Corporate people now arrive at meetings or other destinations in time.
Finally, corporate workers do not spend more time than necessary at programmes. They do not entertain delays at all. Their work schedule and lives have become so tight that they would not permit others to waste their time.
It used to be that a programme scheduled to start at 10am would actually commence at 1pm. This was christened the "Ghana Man's Time (GMT)." Many expressed worry about this except that they had no means of addressing the situation. But ALMIGHTY TRAFFIC in Accra help made some progress.
Should you invite corporate people to a programme and not be on time, they are more likely to leave long before the programme ends. This is simply because they would not allow you to add to their work tiredness. Rest is important. If they spend part of their rest time to respond to an invite, they cannot be unduly delayed. They will leave because the next day, they have to get to the office very early. If not, they would be caught up in traffic.
On this showing, it is not a bare claim made. The evidence has been provided. And on that note, I still maintain that Traffic Causes Discipline in Accra.