The Day I Will Never Forget Is The Day I Had An Accident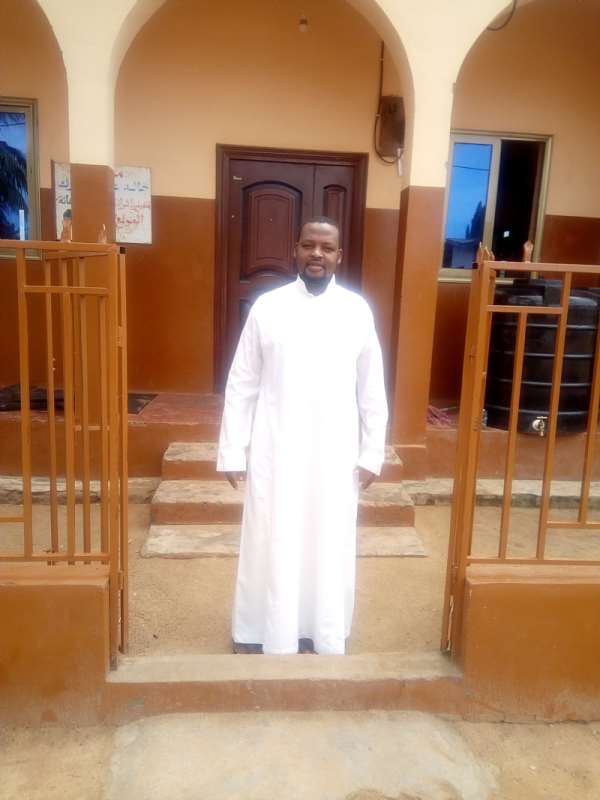 Throughout my basic education and secondary school days, I had written essays on the DAY I WILL NEVER FORGET and my essays though fictitious often scored high marks. I never anticipated writing a true account of myself about the day I will never forget.
It's exactly two years today when I had a motor accident on the Adenta-Dodowa road which nearly ended myself. Until then I had always felt perhaps I was too young to die just like many young people but that day all that changed. I had started a poultry farm at Dodowa 6 months prior to the accident. Though I wasn't a fan of motorbikes, the nature of the road leading to the location of the farm made a motorbike the most convenient means of transport so when a friend dashed me a brand new motorbike I decided to use it for my farm. Also, it was the most convenient means of transport to the sites where I sell my lands. It was faster, cheaper but unfortunately dangerous means of traveling.
All was well until that fateful rainy morning. I decided to send feed to the birds before I traveled to Kumasi for the wedding of my nephew, Buba. I reached the farm successfully, offloaded the feed and left the farm. I made a brief stop at the house of a friend who is also into the business of selling land and finally set off for Madina.
I bought fuel at a fueling station at Ashiyie. Within five minutes of leaving the fueling station, I crashed. I was riding close to the marked centre line on the road when the vehicle in front of me suddenly stopped without showing any signal. I felt my heart in my mouth. I sensed death. The vehicle didn't only stop suddenly but the driver decided to make a left turn and that was exactly where I was passing. Just when he turned and crossed me, there was an oncoming trotro from the opposite road which aggravated my case. At that moment I was left between THE DEVIL AND THE DEEP BLUE SEA. I had to make a split second decision. God knows best. I don't know how I managed to squeeze the motorbike between the two vehicles in a ZIGZAG manner without being crashed by any of them. The motorbike was still accelerating and I was about to run head-on collision with a taxi so I decided to apply full break ( foot brake and the arm break). The bike rotated about five times as if it was some movie due to the speed and finally landed me on the ground about one feet from the taxi. Luckily for me, the taxi driver saw the danger I was in and pulled up before I landed in front of him. Had the taxi driver not stopped, he would have run over me and that would have been my last day for sure.
I tried to get up but I fell. I tried to get up again but I fell. I tried to get up for the third time and I fell. Then it occurred to me that I had broken my right leg. The taxi driver quickly came out from his car and lent me a shoulder off the road. I remember someone given me a plastic chair to sit. About five to six people surrounded me immediately. I remember some blaming the car which crossed me. Others blamed the trotro for not given me way and some blamed me for riding a motorbike in the first place but all my attention was on my leg. I asked them to help me remove my jeans trousers. Lo and behold, the lower part of my leg from the knee had turned 180 degrees with my toes facing the opposite. I gathered courage and asked them to pull it back to its position. They tied it up with a rope after pulling it back, the same taxi driver through whom Allah saved my life drove me to the 37 Military Hospital emergency ward.
My knee had multiplied 3 or 4x its normal size and the pain was unbearable. I did x rays and whatever I was told to do and for TWO DAYS NO DOCTOR ATTENDED TO ME. All those days I don't remember sleeping because of extreme pain. On the third day, my wife saw one of the doctors, chased him and begged him to attend to me before the doctor had a look at me. He had a look at my leg and prescribed a pop for me and discharged me to return in two weeks on the fourth day.
The four days I spent at the hospital appeared to me like 4 years. It was the most difficult days in my life. I was helpless and useless to myself. I couldn't even pooh pooh on my own without assistance. I couldn't move my right leg an inch. All this while I was bathed like a baby. Since then my respect for my wife soared like a wave. What could I have done without her?
I returned in two weeks and a different kind of pop called cast was put on my leg and for four months I was in the cast. Inside the cast was itchy but I could do nothing to stop it. Sometimes, I felt like removing it.
Finally, I was free from the cast. I was all smiles until my doctor referred me to the Physiotherapy Centre. Over there, I was told this was just the beginning of my healing. The period I spent in the cast, was only a curtain raiser. That made me sad indeed.
For two Ramadan fasts, I never attended mosque, not even once. The first Ramadan being a week or two or so after the accident. I prayed while sitting on a chair for two Ramadans. However, after the first year, I started going for Jummah on Fridays. This Ramadan, I decided to do away with the chair and pray normal. The first day, I joined the taraweeh was the most difficult prayer in my life. The second day, I returned with my chair but somehow I didn't sit on it. The third day I had become accustomed to my new way of praying.
I found it very embarrassing sitting to pray initially and whenever I went to Jummah, I used to hide in a corner to pray. But then I got so used to it, I didn't want to stand in prayer any longer.
I can stand, bend kneel but I can't fold my legs and sit. When everyone sits, I remain kneeling. I can walk but can't run. As a result, I have grown some sort of phobia for crowded places where I anticipate chaos. How will I escape if there is disorder? The thought of not able to run in dangerous situations worries me a lot. I am still in the process of recovery and in Sha Allah, one day I hope to recover fully.
I am very grateful to Allah for giving me a second chance to live. No doubt, this incident changed my life for good. Thanks to all those who made time to visit me at the hospital and home during that time and those who also contributed one way or the other towards my healing process. Special thanks to my wife Fauzia Shaibu, Prof Joshua Alabi, Danny Anang, Sidii Abubakar, Benjamin Essuman, Sekley Jude, Apau Wiredu Lateef, Felix Boafo, Dada Joe, my little Sister Mariam and my senior brother Musa. I can't mention every name. I say thank you all and those who called and messaged me, thank you too for checking on me. Finally, I forgive those who mocked me. I am most grateful.