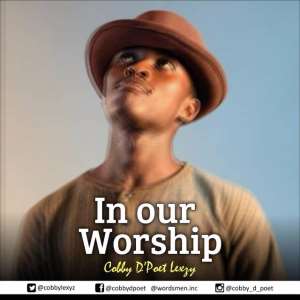 In Our Worship Cover Art
[Play the audio above]
The world of spoken word poetry has been shaken once more! Cobby D' poet Lexyz has released yet another rich work of art, titled, IN OUR WORSHIP.
IN OUR WORSHIP is a call for Africans and the world to worship the Maker. It talks about how we ought to relate to our environment and adore the speck of dust we were moulded from. For instance, he said, "The white man adores artificial intelligence and creation, hence indirectly worships man. But we know God right through nature"
Play the audio above to listen.