No Need To Worry About Mosquitoes When Travelling To Ghana Anymore.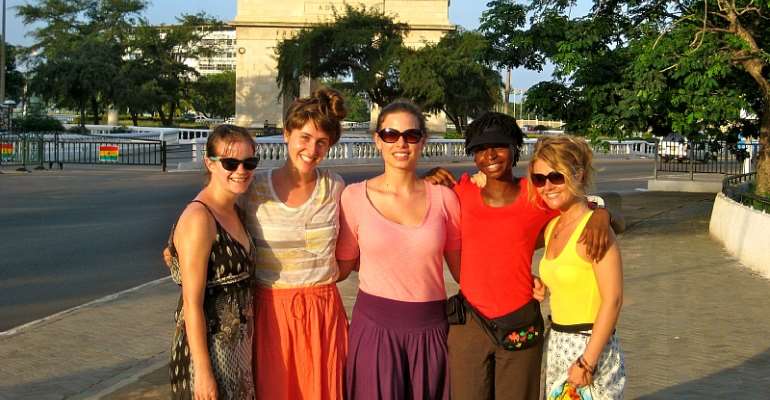 What is your biggest fear when you think of visiting Africa for business, education or tourism? For some it's the high crime rate, for some it's the lack of adequate social amenities to support life in a modern world, for others it is the high temperatures and finally for some it is the fear of mosquitoes and getting sick from mosquito bites or even dying from malaria.
THE STATISTICS
According to the WHO, "in 2015, there were roughly 212 million malaria cases and an estimated 429,000 malaria deaths. Sub-Saharan Africa continues to carry a disproportionately high share of the global malaria burden. In 2015, the region was home to 90% of malaria cases and 92% of malaria deaths".
These facts justify the fear of those who do not want to travel to Africa because of the prevalence of mosquitoes. The mosquito problem in Sub-Saharan Africa is believed to be one of the major reasons why colonialists didn't settle permanently in Sub-Saharan Africa as they did in places like Australia and South Africa. This article however is not about colonialism so this is the only digression you will find.
Over the years several methods have been adopted to fight mosquitos like using insecticide sprays, using mosquito coils and using mosquito nets. Although these methods have in a way curbed malaria related deaths which according to the WHO has decreased by some 29%, research indicates that these methods used in preventing malaria are in itself a problem.
Mosquito sprays have reportedly caused serious injuries to asthma patients and led to some deaths. Also, the coils are considered to be ten times more harmful than cigarettes. Finally, several people have complained of the discomfort of sleeping in mosquito treated nets because of the tiny holes which prevents proper air circulation.
FIGHTING A PROBLEM WITH A PROBLEM
It has therefore been said that Malaria will always be on the rise in Sub Saharan if what we use to fight mosquitoes is itself a problem. According to the Center for Disease Control, "cigarette smoking causes 480,000 deaths per year in the United States, including more than 41,000 deaths resulting from secondhand smoke exposure. This is about one in five deaths annually, or 1,300 deaths every day". I have already stated elsewhere that the smoke from mosquito coils are ten times more harmful than cigarettes. Therefore, it is never wise to continue relying on the current methods to prevent malaria in Africa.
THE SOLUTION
It is said, "The past cannot be changed. The future is yet in your power". Richard Yeck a Singaporean Scientist has invented a break-through technological device known as the Atomizer. This device is your complete outdoor solution for pesky mosquitoes. It is light-weight and portable, creates a mosquito-free zone within minutes as water mixed with essential oils from nanovent cartridges is released as a fine and powerful mist into the air. These droplets repel and knock down mosquitoes in the vicinity, forming an invisible shield around you and your family.
The features of this device include; 100% knockdown of mosquitoes within 2-5 minutes, filters out small smoke and dust particles, remove germs and bacteria, effective for enclosed room of up to 3000 sq ft, natural fragrance from pure essential oils.
The essential oils are proven to be non-toxic ( i.e. no damage to human lungs and skin) even when turned on 24 hours. The product is natural and contains no chemical but 100% essential oils extracted from lemongrass hence can be used by everybody including asthmatics, pregnant women, babies and even those with allergies to strong fragrances.
NO NEED TO TRAVEL TO SINGAPORE TO BUY ATOMISER
Do you have to travel to Singapore or order an Atomiser online for shipment before travelling to Ghana? No!
The good news is, the Atomiser and other products from GoodAire can be found on the Ghanaian market easily. In almost all the regions in Ghana there are sales persons who can be contacted to get one of the Atomiser's. The company GoodAire Africa can also be found on social media with the name GoodAire Natural Mosquito Repellent. You can also call +233- 552-478-411 for the product to be delivered to you when you get to Ghana or if you are already in Ghana.
In my opinion. This is the best method yet to prevent malaria or kill mosquitoes and with this product travelling to Ghana or any part of Sub-Saharan Africa shouldn't be a problem again.
Remember, NO SMOKE! NO CHEMICAL! NO SIDE EFFECT!
The Author Albert Opare is a political science graduate from the University of Ghana and a social commentator as well as a social & political activist. You can contact the author by mail on [email protected] Comments and Criticisms are welcome.