Budget to be out next month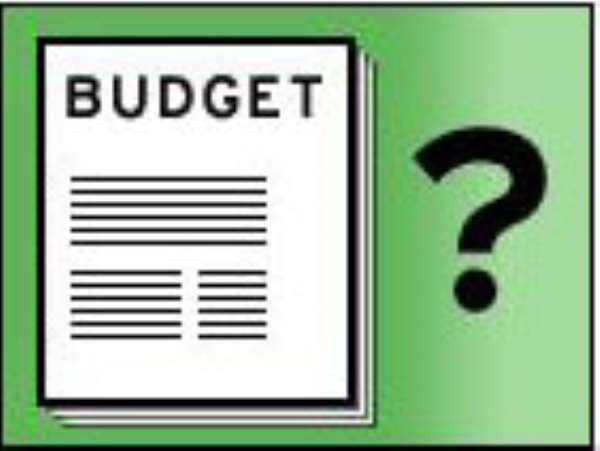 The government has confirmed that next year's budget will be presented to Parliament in November, this year.
This is a clear departure from the practice where budgets were presented in February/March of the fiscal year.
The Minister of Information, Mr Dan Botwe, on Sunday said the decision to present the budget in November was made firm at the three-day Cabinet retreat at Akosombo in the Eastern Region which ended on Saturday.
The retreat, which was attended by President J.A. Kufuor and Alhaji Aliu Mahama, discussed the 2006 budget and also reviewed the performance of the economy in 2005.
It also discussed matters within the government and issues relating to the New Patriotic Party (NPP).
The 2006 budget is expected to consolidate the gains so far made in macro-economic stability and also address some of the problems confronting the country.
Mr Botwe said that all the sector ministers presented their budgets at the retreat during which the ministers and other participants made suggestions.
He said the suggestions would be factored into the 2006 budget by the Minister of Finance and Economic Planning and the final draft of the budget would be discussed by the Cabinet before it was presented to Parliament.
At the opening of the retreat last Thursday, the President tasked the Minister of Finance and Economic Planning to ensure that the 2006 budget statement addressed the areas about which the success story of the government remained untold.
The President bemoaned the fact that although the government had achieved a lot, not much of the story had been told.
He, therefore, tasked the Minister, Mr Kwadwo Baah-Wiredu, to ensure that the 2006 budget captured the achievements of the government as much as possible.
Already, the state of the economy for the first quarter of 2005 was good as it showed continued progress towards increased real Gross Domestic Product (GDP) growth, with low and stable inflation and relative foreign exchange rate stability within a prudent fiscal and monetary framework.
However, the upsurge in crude oil prices on the international market continues to pose a potential threat to the stability of the economy.