Britain to open embassies in Chad, Niger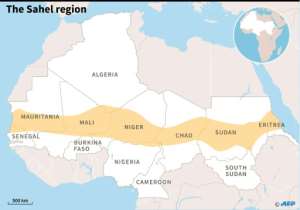 Britain said Wednesday it would open new embassies in Chad and Niger to boost its diplomatic presence in Africa's troubled Sahel region.
The announcement came as Prime Minister Theresa May wrapped up a trip to South Africa and headed to Nigeria and Kenya on her first trip to the continent as premier.
"In one of Africa's most fragile regions, we are increasing our support for African countries' efforts to tackle the underlying drivers of instability and conflict," the Foreign Office in London said in a statement.
"The expansion will see the UK step up diplomatic, defence and development engagement in the region, creating new partnerships and opportunities and reducing potential threats to UK and European security."
The Boko Haram jihadist group's Islamist insurgency has devastated the region since 2009, leaving at least 20,000 people dead, displacing more than two million others and triggering a humanitarian crisis.
Britain has offices in Chad and Niger but no embassies.
Chad is covered by the British High Commission in Yaounde in Cameroon, while Niger is covered by the embassy in Bamako in Mali.
London will also increase its presence in Bamako.
"We must not allow instability across the Sahel, exacerbated by regional conflicts, to continue to hold back development and to spill over into the rest of Africa or into Europe," said Africa Minister Harriett Baldwin.
"Strengthening Britain's presence in Chad, Niger, and Mali will allow us to work more closely with our partners in the region to create new opportunities and tackle together the challenges posed by instability, poverty, and irregular migration."
Chad and Niger are currently working alongside Burkina Faso, Mali and Mauritania in a joint military operation aimed at tackling jihadists in the region, known as the G5 Sahel force which has won backing from Europe.