Putin Invites Trump To Moscow But...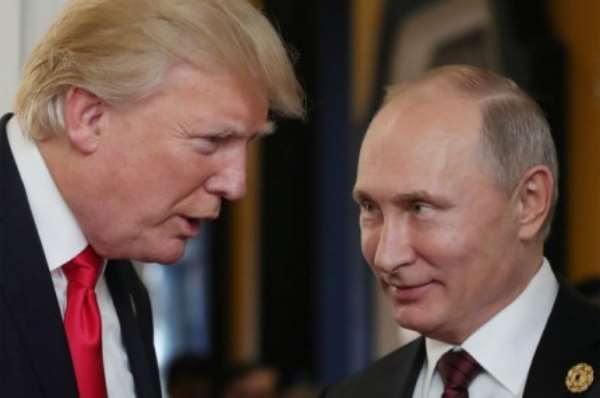 Accra, July 27 - (UPI/GNA) - Russian President Vladimir Putin said Friday he has invited U.S. President Donald Trump to Moscow.
"We are ready for such meetings, we are ready to invite President Trump to Moscow. He has this invitation already and I told him about it," Putin told reporters.
Putin spoke in Johannesburg, South Africa, where he attended a summit meeting of major developing economies: Brazil, Russia, India, China and South Africa. He revealed that he made the offer but added that conditions for a visit from Trump "need to be right."
He added that he would consider a visit to Washington but noted there must be "necessary conditions," without further explanation.
Putin's announcement comes days after the Kremlin said the president was not ready to accept Trump's offer of an autumn summit in Washington. The White House later said Trump and Putin would not meet again until 2019 at the earliest, citing the investigation of Russian meddling in the 2016 election by special counsel Robert Mueller.
The White House has not commented on Putin's invitation.
Putin and Trump met in Helsinki earlier this month. Trump was criticized for his conduct, notably at a news conference in which he appeared to accept Putin's denial of Russian involvement in the election. Trump later said he misspoke.