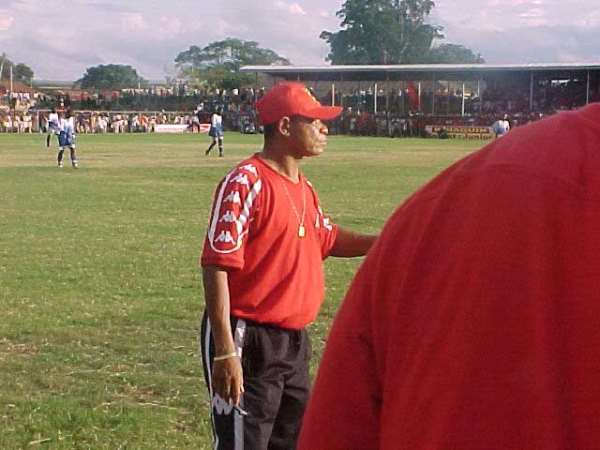 Former Head coach of Kumasi Asante Kotoko, Golden Boy Abdul Razak has accused the former Technical Director of the club, Malik Jabir of sabotage during his days at Kotoko.
Malik Jabir,according to Razak most of the time showed some double standardness as he said one thing at a time and another on the same issues at another time.He explained that he did not operate with free hand at Kotoko because of constant interferances in his duty as coach, adding that management members as well as Malik Jabir, probed uneccessarily into his job thereby making it extremely difficult for him to work. Coach Razak who returned from Mali yesterday after helping Stade de Malien to win the Malien League made these remarks on AUTHENTIC KAPITAL SPORTS today.
He said it bis sad to note that a board member of the Club, Mr Kwabena Kesse could not fullfill his promise of taking him on a traing caurse of Europe after he got kicked out from kotoko as Head coach."
It is so sad to note that Mr.Kesse! called me to his office and told me that Otumfuo had asked the Board to take me on a training attachment in Europe but i have heard nothing from him again.I am so disappointed because he did not make good his promise to me" he said.
"At a point in time the Board chairman Mr.PV Obeng also attempted to link me up with FC Bayern Munich but to no avail,he also failed to fullfill his word.
Coach Razak revealed that the problem with Kotoko is that there is so much back-bitting and envy in the family of the club,and asked all to eschew the level of self-centeredness. He said he has no bitterness against anybody because in football you cannot be too sure of your immediate future either as a player or coach.
He said he decided to take up a job with Stade de Malien after he was betrayed by Kotoko "how can a coach be treated like the way i was treated, after winning the league for the team for the first time in ten years i get frustrated and kicked out" he quired.Thank God that when i went to Mali i was able to justify the confidence reposed in me by the team by winnig the league".
"In all I played 16 games,won 10 matches, drew four and lost only two",this feat he described as unpresidented in the history of the Malien League.
Razak hinted that after his achievements he has had mouth-watering offers from many clubs in Africa including Dubai and is taking time off to consider the best out of the lot.
Pushed to the wall as to wheather or not he will consider an offer from Kotoko he remarked". I am working and if Kotoko give me a better offer and a free hand to operate then the offer will be looked at for a possible return to the Club.