Money transfers to Ghana hit record $2.6bn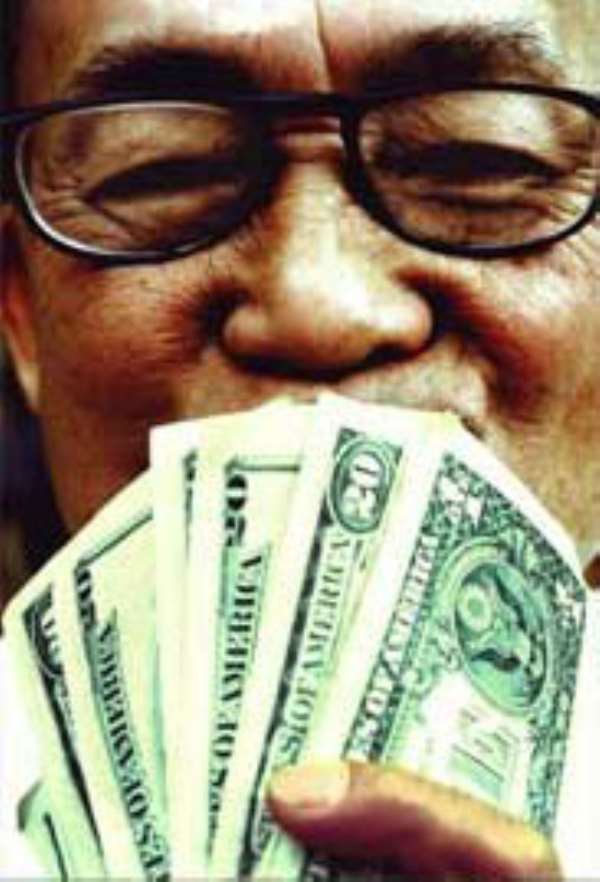 PRIVATE inward remittances – including transfers received from NGOs, religious groups and Ghanaians in the Diaspora – channelled through the banks and finance companies have shot up again to record heights.
Figures released Tuesday by the Monetary Policy Committee of the Bank of Ghana show that such money transfers amounted to US$2.35 bn for January-July 2005. This compares to US$1.51bn for the same period in 2004 – whole 55.6 percent increase above last year's level. According to the Governor of the Bank of Ghana, of the total remittances received $666.2m (28%) was from individuals. Remittances have enjoyed constant periodic hikes since 2001. The annual total for 2000 was below $350m. Since then a combination of confidence in the country and other factors have seen the figures shooting up.
The statistics released by the central bank this week also indicate that total purchases and sales of foreign exchange by Ghana's deposit money banks amounted US$3.9bn by August 2005. This represents a 48% rise in the depth of the market over the same period last year, when the figure was US$2.6bn.