NPP National Chairmanship Race: 'Time Asooo' Is An Elaborate Hoax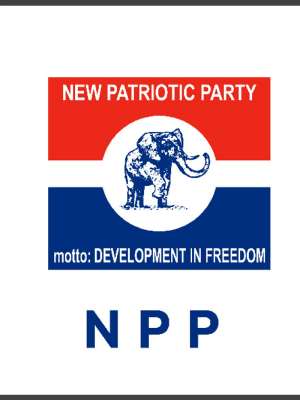 "Time Asooo Time Aso!' is a Stephen Ntim idea which preaches that Stephen Ntim must be gifted with the national chairmanship of the NPP this year because he has waited many years for his turn at the chairmanship and his turn is now. However, heredity does not belong in politics in Ghana. Hereditary succession is confined to monarchy and chieftaincy. But, a democracy is not a monarchy or a dictatorship or some form of dynastic rule. Nor is democracy (or elections) in the NPP a turn-taking game in which the candidate who has been in the game longest or the candidate who has lost the most elections gets his turn to win finally. NO. The NPP is a democratic party functioning as a democracy within the democracy that Ghana is. Therefore, this 'Time Asooo Time Aso' mantra is a nonsense, isn't it?
Every candidate in the national chairmanship race has the credentials to be in the race. Stephen Ntim is not more loyal to the NPP than any other candidate simply because he has contested for this position more times than anyone else and everyone else. Rather it means either he is older than some of the candidates or he is less able to win elections or both. All the contestants will go through a vetting and none will be disqualified to run on the grounds of loyalty to the party or on the grounds of less loyalty to the party than his fellow contestants or on the grounds of weaker allegiance than Ntim's allegiance to the party. Moreover, contesting several intra-party elections or losing several intra-party elections or contesting and losing several internal elections is not synonymous with loyalty to the party. All talk to that effect is just hot air. Therefore, this 'time asooo time aso' catchphrase is rubbish really, isn't it? Musical to dance to, yes, but it is hollow in content and empty in substance. An elaborate hoax to win the national chairmanship of the NPP. Isn't it?