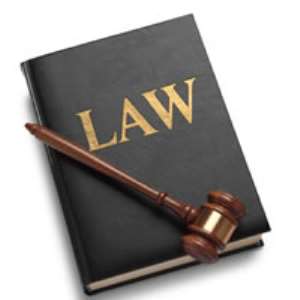 "Taming Archer's Octopus"- Freedom of Contract vs. Judicial Review: A Critical Examination of Republic v High Court Ex parte Zanetor Rawlings
The case of The Republic v. The High Court; Ex-Parte Dr. Zanetor A. Rawlings drew great attention and public interest, ostensibly due to the profile of the parties involved: one of whom was the daughter of former President Flt. Lt. Jerry John Rawlings. It is also worthy of note that, it was an election related case, in an election year.
The political stakes were understandably high; with the two major parties going toe to toe for the ultimate prize. In addition, both parties were seeking to do something unprecedented: while the opposition New Patriotic Party (NPP) sought to avoid a third consecutive defeat, the ruling National Democratic Congress (NDC) endeavoured to retain power for a successive third term.  
However, for legal scholars, practitioners and students, the case presented a unique opportunity to gain insight into the interpretative jurisprudence of the highest court of the land as it pertains to the 1992 Constitution.
I examine the reasoning of the Supreme Court (SC) and demonstrate how the judgment failed to do justice to the relevant provisions of the Constitution resulting in far reaching consequences beyond those intended by the framers of the 1992 Constitution.
The facts of the case under review are briefly presented in this paper, followed in subsequent parts, by an analysis of the legal bases for the court's decision.
The discussion seeks to provide answers to lingering questions about the case including the following:
(a) whether the SC wrongly granted certiorari to quash the High Court's ruling; (b) whether the Supreme Court properly invoked its exclusive and original interpretative jurisdiction under the Constitution; (c) and what is the effect of incorporating the Constitution into a private document?
The discussion will also look at whether the SC correctly answered the specific question which it referred to itself, and conclude with a critical analysis of the court's interpretation of Article 94(1) (a).