March 7, 2018
|
News Regional News
NORSAAC Wades Into Burning Of Trucks In Tamale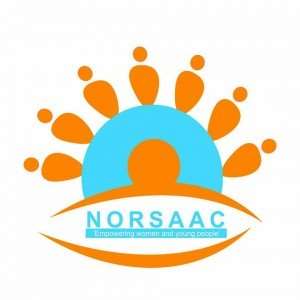 NORSAAC, a human rights advocacy organisation, has said the burning of some tipper trucks and an excavator in the Kumbungu District is an abuse of the fundamental human rights of the tipper truck operators.
It said 'this action will also lower the human rights standards of Ghana in the international arena exposing the country's inability to use her own established legal procedures and system to address issues.'
This was contained in a statement issued by NORSAAC signed by its Gender and Governance Manager, Mrs Kawusada Abubakari, and copied to the Ghana News Agency in Tamale on Tuesday.
Last Saturday (March 03), some members of the Operation Vanguard team burnt 12 tipper trucks and an excavator at Afayili near Dalun in the Kumbungu District following the failure of the tipper truck operators to heed several warnings to stop sand winning activities in the area.
The sand winning activities in the upstream of the White Volta at Nawuni in the Kumbungu District poses a threat to the river, which serves Tamale and its environs.
The Ghana Water Company Limited has complained of damage to its equipment and high cost of treating water from the river as it is highly polluted.
In December, last year, the Regional Security Council gave a week's ultimatum to those engaged in sand winning in the area to relocate from the upstream to the downstream of the river to save it from drying but this was not heeded hence the action of soldiers to burn the tipper trucks and the excavator.
The statement commended authorities on their quest to ensure sustainable access to potable water for the people of Tamale and its environs but condemned 'The rights abuse meted out to the tipper truck operators.'
It said the burning of the tipper trucks and an excavator was executed with complete disregard for the human rights of the truck operators, which was a slap on the country.
It asked 'Why did authorities not pursue possible options of securing a court order to restrict the area from the truck operators? How about a legal seizure of the vehicles? Or even engagements with truck operators on alternative sand winning sites?
The statement said 'the action of the military men has the potential to worsen the high levels of poverty within the Northern Region and can also trigger violent response from the citizenry.'
The statement, therefore, demanded a full scale investigation into the incident with appropriate compensation to the affected tipper truck operators.
It also demanded that 'In similar situations in the future, approaches to be undertaken must fall within the rule of law of Ghana and place maximum respect on the fundamental human rights of people.'
It urged the tipper truck operators to avoid any action that might be unlawful advising them to seek legal redress to 'the inhumane act suffered from the authorities.'