February 9, 2018
|
Business & Finance
ECG Commissions Mobole Substation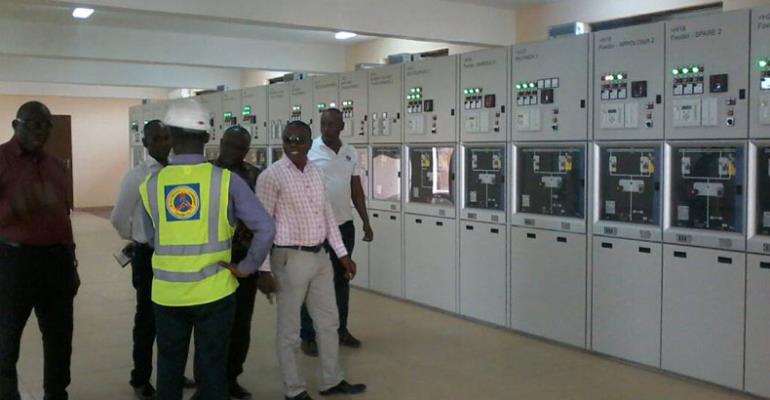 A 250MVA primary substation has been commissioned at Mobole in the Dangme West District by the Tema Regional ECG.
The new facility, which will complement the existing two Bulk Supply Points (BSPs), Station 'H' and Smelter II, will serve customers at Appolonia, Dawhenya, Dodowa, Mobole, Adenta, Mampong and others.
The new project, which was financed by internally generated funds of the Electricity Company of Ghana (ECG), is valued at £632,879.50.
The Acting Regional Engineer, Ing. Emmanuel Appoe, noted that Mobole is one of the fastest growing suburbs in Tema and has seen a lot of residential developments, hence the need for a new substation to serve as backup to the established two substations.
He further reiterated the company's commitment to providing its customers with good, safe and reliable power supply.
The Manager in-charge of Sub-Transmission Projects, Ing Felix Akpagloh, noted that customers, who experience frequent power outages within the catchment area, will now enjoy relatively constant power supply with the completion of the Mobole Bulk Supply Point which will serve as an alternative to the existing BSPs.
A business desk report