Climate Change Coal Alliances Formed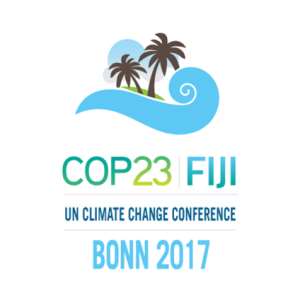 London, Dec. 7, GNA - The climate change talks in Bonn, Germany saw the creation of alliances for and against the use of coal to generate power, as the fossil fuel took centre stage during the gathering.
The US went to the 23rd Conference of the Parties (COP23) to the UN Framework Convention on Climate Change with full backing for clean and efficient use of coal to aid developing countries, such as those in Africa, to improve their electricity supply.
While activists argued that using coal for power would damage the environment, the US and its supporters, on the other hand, pointed out that improvements in technology was making coal use safer.
At COP23, US President Donald Trump's special adviser on climate change, George David Banks, said that coal and other fossil fuels were an important part of the solution to climate change.
However, 20 countries, including Canada, France, Finland, Mexico and the UK, formed the Powering Past Coal Alliance that aims to phase out coal for energy production by 2030.
On the other hand, the US, Japan and a number of African countriesgrouped in a 'clean coal alliance', which Mr Banks said had the backing of Mr Trump, who overturned former President Barack Obama's embargo on using coal to generate electricity.
"I would say that the administration is interested in the idea," Mr Banks said.
"I'm guessing that would mean a clean coal alliance that would focus on highly efficient low emission coal plants and carbon capture utilisation and storage.
'I think there would be interest in exploring that."
According to the Climate Home News, African delegates at COP23 were keen to strike deals with the American coal industry for improved energy in their countries.
Africa is the continent with the highest number of people without access to electricity: 645 million.
According to the African Development Bank (AfDB) the continent needed $80 billion to provide electricity for those without and to spur economic growth.
Speaking at a side event during COP23, Group Division Manager (Climate and Green Growth) at the AfDB, Dorsouma Al-Hamdou said the bank had provided $12 billion to light up Africa.
'Energy access is currently our top priority,' he said.
'We are concentrating on five key areas and the first is lighting up Africa.
'At least $65 billion to $80 billion is required and our bank has provided $12 billion.
'There is a financial gap.'
On the use of coal to provide much needed electricity to Africa, Mr al-Hamdou said: 'America, Asia and Europe are investing in coal.
'Why do you want Africa to be different?'
Africa has over 50 billion tons of coal reserves that countries want to use in order to achieve economic growth and lift their citizens out of poverty.
Ghana is one such country that wants to use coal to tackle its power crisis.
Wisdom Ahiataku-Togobo, the Director of Renewable Energy at Ghana's Energy Ministry, told Climate Home News that talks about coal technology transfer deals with the US were 'very possible, because the Volta River Authority is prospecting for these options'.
'We are looking at clean coal options and if it comes out as more cost-competitive, why not?' he said.
This was backed by SeyniNafo, adviser to the President of Mali and Chair of the African Group of Negotiators (AGN), who said some African countries were turning to coal after struggling to access finance for renewable energy.
'If you are presented with a certain technology with a finance package, that's what you are going to implement,' Mr Nafo said.
'That's the situation in which we find ourselves.
'If the fossil option is the cheapest one and you have access to do it and it's a simple process, that's what you are going to do.'
The World Coal Association (WCA), based in London, has been involved in international climate discussions since its inception more than two decades ago.
Its Director, Benjamin Sporton, said there were 'a lot of conversations going on' about US lower-emission coal technology transfer deals, which could eventually get a boost from COP23.
The WCA said that it 'believes that for many countries that use coal, especially in emerging Asia, the only realistic pathway is to make sure that they use the most modern coal technologies available today, with enhanced ambition on CCS [carbon capture and storage]'.
The WCA statement continued: 'China is a remarkable example of the role that affordable coal can play in improving access to energy and supporting economic development.
'Over the last three decades, according to the World Bank, China has achieved universal access to electricity - 600 million people have been lifted out of poverty and connected to the electricity grid.
'The link between access to affordable power from coal, economic growth and prosperity is clear.
'Many countries have identified high efficiency low emissions (HELE) technologies as part of their Nationally Determined Contributions (NDCs) as part of the Paris Agreement.
'Developing and emerging economies have to meet their energy needs, tackle energy poverty, and reduce emissions.
'They cannot do all three things without utilising all low emission technologies,' the WCA statement added.
In September, South Africa's electricity provider, Eskom, using GE Steam Power System's Ultra-Supercritical technology, launched one of the most efficient coal-fired power plants on the continent, Kusile Unit 1.
Its air quality control system is the first of its kind in Africa, guaranteeing the cleanest and most environmentally friendly coal power processing, according to GE.
Ultra-Supercritical power generation technology has achieved 47.5 per cent efficiency in the world's most efficient coal power plant in Germany, well above the global average of 33 per cent, GE noted.
It adds that each percentage point improvement in efficiency is significant, as each point reduces CO2 emissions from coal power plants by two per cent.
South Africa's coal industry has been providing low-cost coal-fired electricity for energy intensive mining and heavy industry, and the government is planning to reduce greenhouse gas emissions by 42 per cent by 2025 while the Department of Energy aims to achieve 30 per cent of clean energy at the same time.
GNA