DR Congo's tainted ex-police chief made national hero
Africa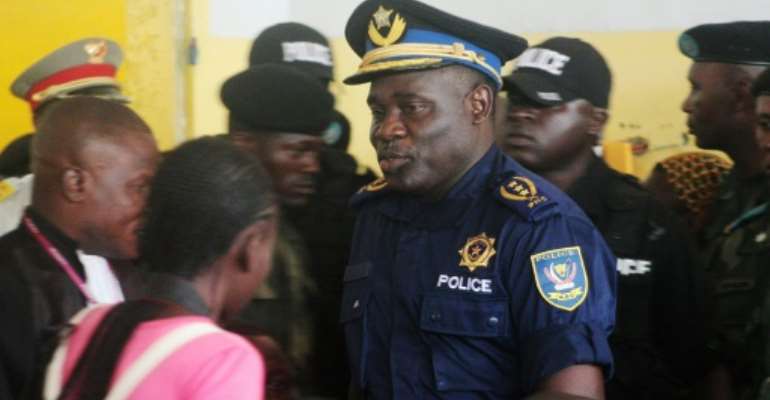 Kinshasa (AFP) - Democratic Republic of Congo's former police chief John Numbi, believed by regime critics to be prime suspect in the murder of a key rights activist, has been made a national hero.
Numbi, who holds the rank of general, is one of eight senior police officers named as "national heros" by President Joseph Kabila in a May 16 ruling seen online on Tuesday.
He was relieved of his post after the 2010 killing of Floribert Chebeya, founder of the rights movement Voice of the Voiceless, who was found dead in his car on June 2, a day after he was driven to police headquarters in Kinshasa following a summons from the police chief.
Chebeya's driver, Fidele Bazana, went missing without trace and in the absence of a body, the judiciary concluded that he had also been murdered.
Numbi denies having any appointment with Chebaya on that day and has only once appeared in court, as a witness.
In 2011, a military court sentenced a senior police officer to death and jailed a police captain for life over the murder, but four years later, following an appeal, the death sentence was commuted to 15 years jail and the captain acquitted.
"It's authentic, it's an official decree," a staff member working at the official government gazette told AFP in reference to the document posted online.
Over the years, Chebeya became highly critical of the regime of Kabila, who was propelled into office in 2001 by Kinshasa politicians after his father Laurent-Desire Kabila was assassinated while the country was at war.
In September 2016, Washington placed Numbi on a blacklist of undesirable persons, describing him as "an influential advisor to President Kabila".
During a ceremony in Paris on June 2 to mark the seventh anniversary of Chebeya's murder and Bazana's suspected murder, their families said they remained hopeful that the truth would emerge.