Create A Ministry For Ghanaians Abroad—OGHA Urges Presidency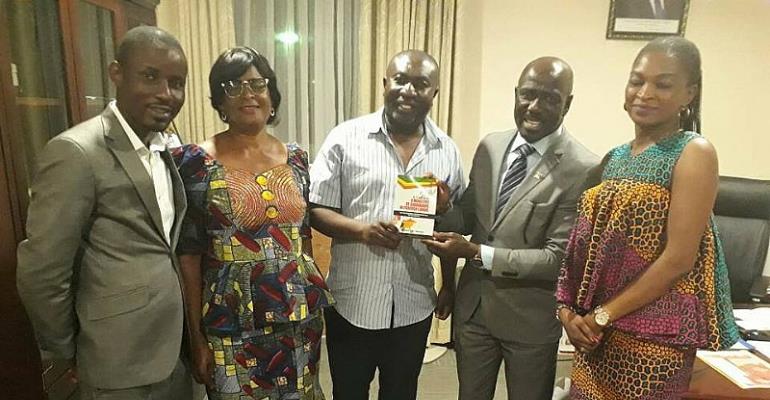 The author of ''A Call For a Ministry of Ghanaians in Foreign Lands with Two Subsidiary Parliamentary Seats From Each Continent'' Mr. Osei Mensah Michael who is also the Founder of OGHA, Organisation of Ghanaians Abroad,and GHACIF, Ghanaian Community in France Council, last 22/05/2017 paid a working visit to the office of Mr. Akwasi Awua Ababio, Director of Diaspora Relations at the Flagstaff House Accra.
The Author who was accompanied by Mr. Haruna Maiga, OGHA Ambassador and Mrs Agoe (GHACIF Patroness) urged Mr. Ababio to make the transformation of his office into a substantive Ministry of Ghanaians Abroad, a major objective.
He said that, Ghanaians living abroad have become the nation's greatest offshore asset. Past governments have struggled to harness the full participation of the diaspora in Ghana's nation building. In spite of the numerous institutional structures and links established in the past, the status quo still persist.
According to Mr. Osei Mensah, the way forward is clear. The immediate creation of a substantive Ministry of Ghanaians Abroad will review the commitment government attaches to the millions of Ghanaians lost to the diaspora.
He said this proposal will earn Ghana a distinctive mark in her democratic dispensation across the globe and it will call for an improved diaspora commitment and participation with corresponding development.
He took the opportunity to present copies of his book to the office of the President.