Search for missing MH370 plane ends after three years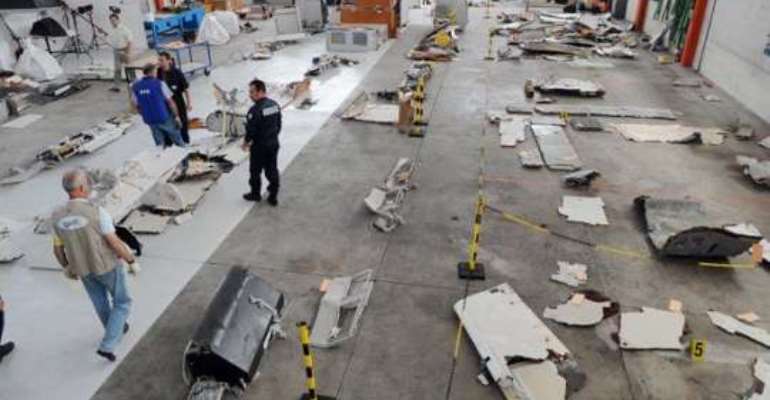 By Subel Bhandari, dpa
Sydney (dpa/GNA) - After nearly three years of searching, the hunt for missing Malaysia Airlines flight MH370 has come to an end without a trace of the plane, officials announced Tuesday.
The Australian government's Joint Agency Coordination Centre, which has taken the lead in the more-than-200-million-Australian-dollar (150-million-US-dollar) search for the plane, said the hunt has now been officially been suspended after finishing a final sweep of the search zone.
"Malaysia Airlines flight MH370 has not been located in the 120,000 square-kilometre underwater search area in the southern Indian Ocean," said a joint communique from Malaysia, China and Australia, the three countries involved in the search.
The statement said the search was "not able to locate the aircraft" despite efforts using the best science available, cutting-edge technology, as well as modelling and advice from highly skilled professionals.
"Accordingly, the underwater search for MH370 has been suspended."
In July, Malaysia, China and Australia had agreed to suspend the search if no "credible new evidence" about the plane's location was discovered.
"Whilst combined scientific studies have continued to refine areas of probability, to date no new information has been discovered to determine the specific location of the aircraft," the statement said.
The aircraft went missing on March 8, 2014 during a flight from Kuala Lumpur to Beijing with 239 people on board, including the crew. The plane is believed to have crashed in the Indian Ocean.
Last month, a review based on analysis by a team of international experts and investigators said the underwater search zone probably did not contain the missing aircraft and instead identified an additional area of 25,000 square kilometres that could contain the wreckage.
The conclusion had raised the prospect of the search being continued, but the announcement on Tuesday has now quashed that possibility.
The search was the most expensive and exhaustive in aviation history.
"The decision to suspend the underwater search has not been taken lightly nor without sadness," Tuesday's joint statement said.
"Today's announcement is significant for our three countries, but more importantly for the family and friends of those on board the aircraft... We remain hopeful that new information will come to light and that at some point in the future the aircraft will be located.
GNA