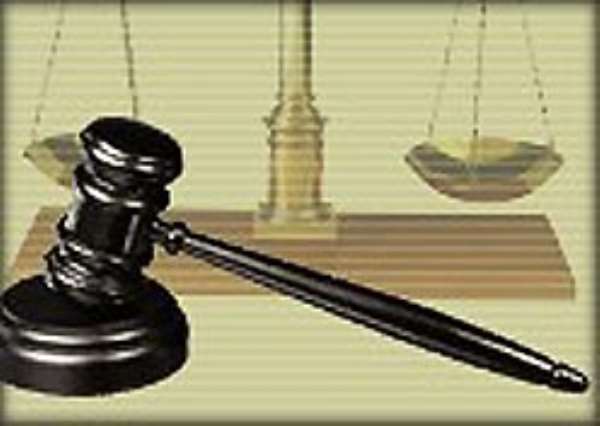 Accra, March 17, GNA - An Accra Fast Track Court (FTC) would give judgement on April 21 in the case in which Hanny Sherry Ayittey, Treasurer of the 31 December Women's Movement and two others are alleged to have used their positions to indulge in corrupt practices during the divestiture of Ghana Rubber Estate Limited (GREL).
The two others are Emmanuel Amuzu Agbodo, former Executive Secretary of the Divestiture Implementation Committee (DIC) and Ralph Casely-Hayford, a businessman.
The FTC, presided over by Mr Justice J.C. Amonoo-Monney, Appeal Court judge with additional responsibility on the matter as a High Court Judge, on February 22 ordered defence counsel to file their written addresses on or before Friday, March 4.
The court's order followed a plea by Mr David Lamptey, counsel for Ayittey, that he needed one week to enable him to complete and submit his written address.
Mr Lamptey had blamed his inability to complete his address on schedule on the frequent power outage at his residential area. Mr John-Hanson Senoo and Mr Tony Lithur, who are jointly representing Agbodo and Mr Rodney Heward-Mills defending Casely-Hayford had earlier submitted their written addresses.
The accused persons are alleged to have influenced the DIC Board to divest GREL in favour of French Company called Societ=E9 Industrielle Plantation Hevea (SIPH). Ayittey, Agbodo and Casely-Hayford have denied the charges made against them and the court has admitted each of them to a self-recognisance bail.
Mr Osafo Sampong, Director of Public Prosecutions (DPP) and Mr Augustine Obuor are appearing for the State.