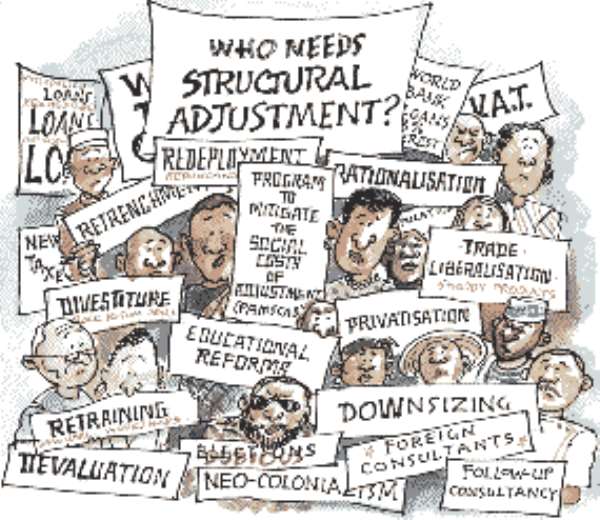 Tamale, March 14, GNA- National Service personnel in the Northern Region, have given the government until Friday, March 18, to pay all allowances due them to discourage them from a sit down strike. Last Friday, March 11, a group of the Service Personnel besieged the offices of the Regional National Service Secretariat in Tamale to demand their January and February outstanding allowances.
Some of the personnel told the Ghana News Agency that since the 2004-2005 service period started, they have received only the initial November and December allowances.
They said they had no money for food and transportation and described their experience "as national suffering".
Mr Silas Natomah, Regional Coordinator of the Scheme appealed to the personnel to exercise patience and go about their normal activities since efforts were being made to pay the allowances. He said so far 100 million cedis have been mobilised to pay the outstanding allowances.
Mr Natomah expressed the need for the district assemblies and other agencies to help in the upkeep of the personnel.