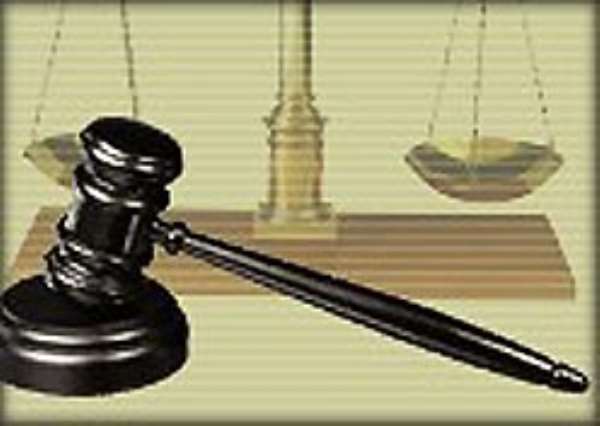 Accra, Feb. 24, GNA - Yaw Ankama Nipa, 54, a 'Lawyer', who allegedly defrauded his church member of 53 million cedis under the pretext of securing him a piece of land was on Thursday remanded into prison custody by a Circuit Court in Accra. He pleaded not guilty.
The Court ordered the Police to investigate further to ascertain whether Nipa was a lawyer since he claimed he had been practising as such in Cuba.
He is to reappear on March 3.
Prosecuting Deputy Superintendent of Police (DSP) Dudimah Zakaria said Mr Seth Gyebi, the complainant, was a self-employed fellow who Nipa told he could secure him a piece of land after the two had worshipped together at the Royal House Chapel, near Obestebi Lamptey Circle when they fell into conversation.
Nipa later, informed Mr Gyebi that he had seen two parcels of land at Haatso and had conducted a search at the Lands Commission and found out that they were genuine.
Nipa further told Mr Gyebi that they would share the two plots between them.
Prosecution said few days later Nipa showed receipts covering an amount of 9,000 dollars and five million cedis saying, he had gone to pay for the land and he (Mr Gyebi) should bring his share. Mr Gyebi became suspicious and felt reluctant to pay for the land. Prosecution said Mr Gyebi later made part payment of 53 million cedis to Nipa.
When Mr Gyebi demanded to see the owner of the parcel of the land as well as the documents covering it, Nipa stopped attending church and went into hiding.
Prosecution said Mr Gyebi, in search of the accused went to Law Trust, a firm where Nipa claimed to be working but they denied knowing him. Nipa was later arrested at his residence.