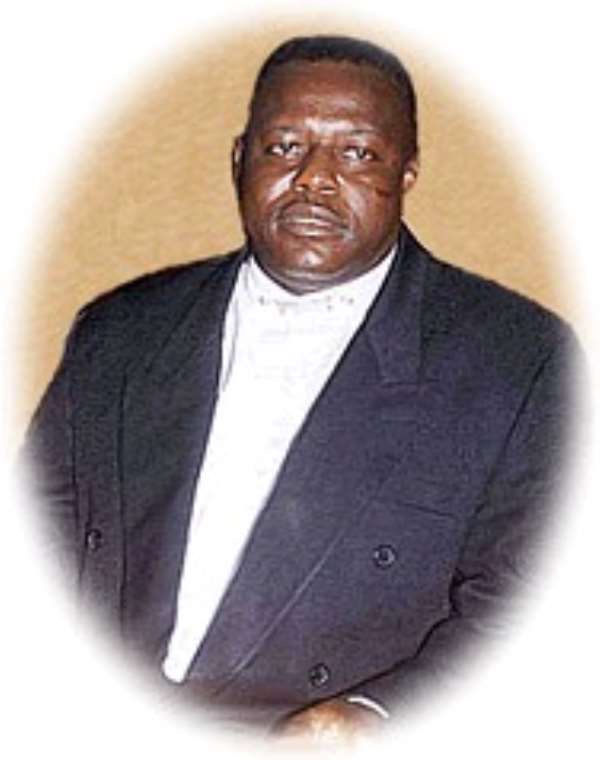 Four days after parliament had approved the nomination of Mr. Isaac Edumadze as the Central Regional Minister; his life has come under severe threat.
As result of that, the security apparatus in the Central Region has cautioned him not to travel back to cape coast in a convoy as originally planned by his sympathizers.
Giving reasons for their advice the security indicated that having been approved as the substantive minister, his adversaries might have adopted a new strategy to this time round come physical to crush him in the convoy.
According to a source Mr. Edumadze has been cautioned to take particular note of people whose character traits are in doubt.
Close sources said the Central Regional minister was cautioned to be mindful of the places he visits and has also been banned from going out during certain hours of the day.
When contacted, Mr. Edumadze said he is not surprised at the turn of events and the plots against him, because he had long known that some people were plotting to have him eliminated.
He said he would comply with the directives from the security. "It is because of that that am in Accra," he said
Mr. Edumadze also said he was going to beef up his security and adopt more stringent security measures to safeguard his life.
Mr., Edumadze stated that the NDC was playing politics with his approval not because of the issues raised in the petition against him were factual but because he had worked hard to win almost all the parliamentary seats in the central region for the NPP.
Mr. Edumadze who is also the member of Parliament for Ajumako – Enyam – Essiem said for the NDC members on the appointments committee, it was time for them to have their pound of flesh as he (Edumadze) once referred to Professor John Evans Attah Mills, NDC's flag bearer in the 2004 election as 'kuraba', meaning chamber pot.
He said he suspected that the trend of his vetting and subsequent withholding of his nomination was orchestrated by a section of the media, which created wrong impressions about him in their media and gave the NDC members on the committee the trump card to behave the way they did.
The petition he said was as porous as the sand, which did not have time, tested measures for the relevance it was accorded by the NDC members on the committee.