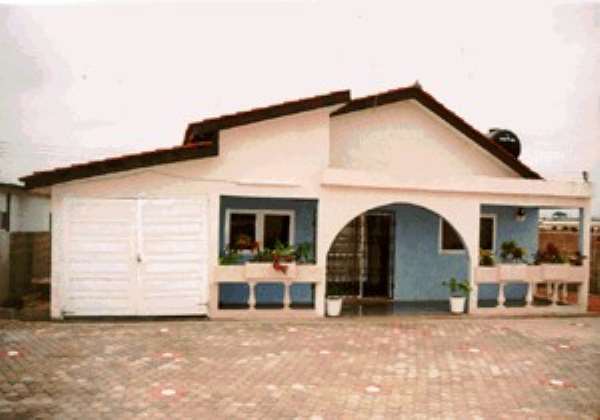 Accra, Feb. 3, GNA - The Social Security and National Insurance Trust (SSNIT) is collaborating with Malaysia to provide 100,000 housing units across the country, President John Agyekum Kufuor announced on Thursday.
Additionally, a private-sector initiative to provide 10,000 housing units nation-wide would take off this year.
President Kufuor, who was delivering the State of the Nation Address to Parliament, said a reviewed Housing Policy Document in connection with low-cost housing would be placed before the House in the course of the year.
The President's Address unveiled the overall agenda to speedily advance the nation in the next four years through the execution of strategies formulated under Human Resource Development, Private Sector Development and Good Governance.
He identified housing as one of the critical problems faced by the nation and expressed the Government's commitment to work with the Private Sector to address the problem.
"To prosecute this agenda, Government will use various instruments including the issuance of bonds and the encouragement of private sector companies to support the development of the housing sector," he explained.
"Government will also support banks and other mortgage institutions to provide more lending portfolios to individuals and real estate developers to provide houses for low and medium income workers in the country."
President Kufuor gave the assurance that infrastructure development in form of roads, for both rural and urban areas, as well as transportation facilities would be provided alongside human resource development, private sector development and good governance to ensure a just, humane and prosperous society.
A cross-section of the society, including representatives of public and private institutions, civil society groups, the Diplomatic Community and traditional councils were in the House to have a first-hand knowledge of the address, delivered to the First Session of the Fourth Parliament of the Fourth Republic.