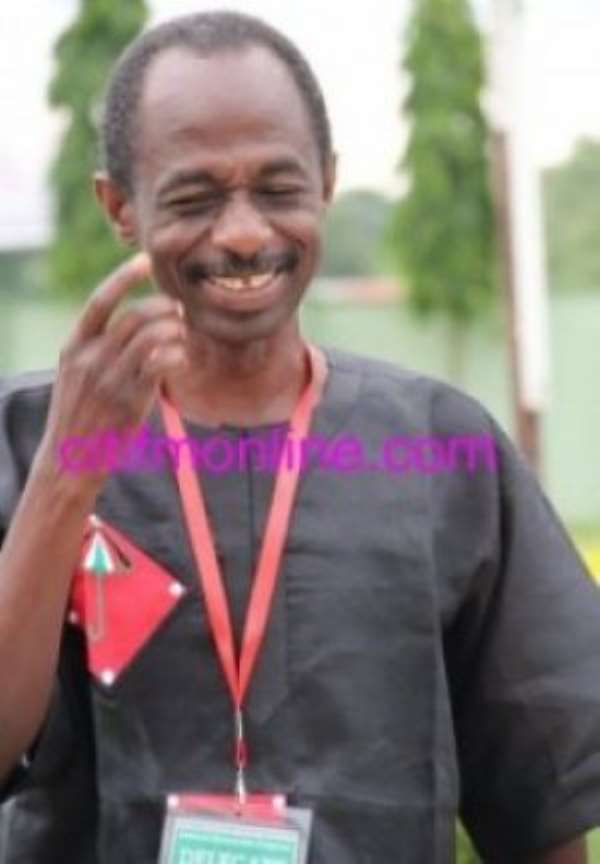 The General Secretary of the NDC is calling for the immediate arrest of Dr Alhaji Mahamudu Bawumia for presenting fake documents to back his claims of bloated register.
He explained that NPP's claim that over 76,000 Togolese found in the voters register could not be verified , because the Togolese EC failed to hand over their register to our EC . As a real comedian, Aseidu Nketia said the conduct of Dr Bawumia smacks of criminality,
thus must be arrested by the Police.
A leading member of the main opposition party in Togo , Messeme Esse who is also the Adviser to the main opposition leader Jean-Pierre Fabre , has confirmed that his country's voters register which the NPP presented to the EC is an authentic one. He said the names and pictures presented by the NPP to the EC , were also on the Togo register. Again, he added that the NPP is not lying about the register, maintaining that the register put out by the NPP is that exact copy of Togo's register and shows all the details as they have it in the Togolese register.
The integrity of Charlotte Osei is questionable. The EC could have simply asked the Togolese EC to confirm wether the 76,000 names are registered in Togo or not. All what the NDC is doing has deepened claims that they are in bed with the EC , and do not want to uphold the truth for our country.
Aseidu Nketia lacks knowledge on issues relating to the Togolese register. Everything he said has no basis. He makes uninformed decisions, speaks without facts and always twist things up. There is no sense for Aseidu Nketia, to say that the Vice Presidential candidate of the NPP, Dr Mahamudu Bawumia be arrested. This is just a divisionary tactics, the NDC just want to take this country for a ride.
The Press Conference held by the NDC was needless, waste of time and a PR gimmick and should be treated as comic relief. The only hope for Ghana is electing the NPP led by Nana Addo Dankwa Akufo Addo to salvage Ghana from the incompetent, corrupt, clueless, economic mismanagement of the country by John Mahama , and the NDC administration. Ghanaians must resolve to vote for the NPP to salvage and redeem Ghana, the becon of Africa.
Alex Tuffour
Communication Director
NPP Germany.