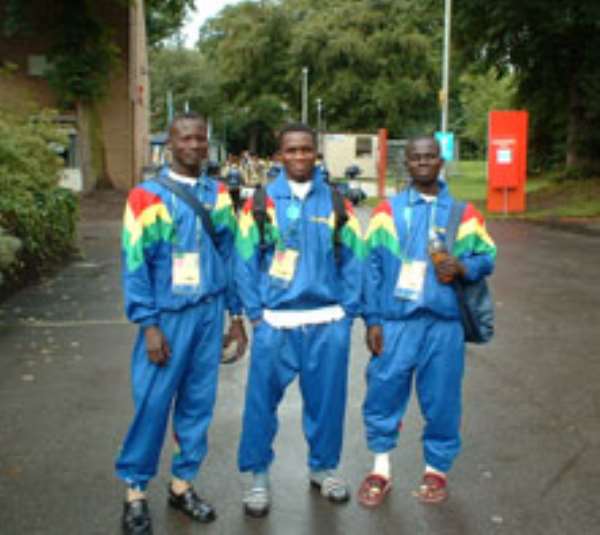 Accra October 18,GNA - The Ghana Judo Association as part of its development programme has embarked on a twelve day training course for eight members of its senior Black belt holders.
The course is taking place at the Sports Hall of The National Sports Stadium and is aimed at equipping the senior players with the necessary boost and expertise towards a nation-wide spread of the sport. The National Judo Chairman, Mr Chas Lathbrigde said the national decentralisation program would begin a week after the end of the training course that started on Monday, the 18 of October and is expected to end on the 30th of the month.
Mr Lathbridge said the purpose of the decentralisation exercise is to whip up the interest and enthusiasm of the people at the grassroots, create awareness and to hunt and groom potential Judokas (practitioners of the art of Judo) across the country.
He called for the intensity and support of more private participation in the promotion of the sport, since it is only Toyota Ghana Limited and the Japanese Embassy who are the sole sponsors complimenting government's efforts to make the Japanese art of self defence a success in the country.
Mr Lathbridge also appealed to The National Sports Council to make available some financial commitment at the beginning of every year to the various associations to promote the various sports disciplines so that the problem of long delays affecting sports development in Ghana could be addressed.
The Eight players undergoing the training course are Aminu Nortey, Jawam Ladasua, Osumanu Dauda, Tetteh Ocloo, Cynthia Dotse, George Avornyo, Masawudu Mawsure and Raymond Normeshie.
Mr.George Agbozo, Chief Executive, Chief Sports Development of the National Sports Council, Mr Jerry Kamfra, Karate and Judo General Secretary, Mr. Patrick Anyidoho, Ghana Judo Technical Director, Mr.Joseph Ni-Dodoo and the Chairmen of the various Associations graced the occasion.