Ex-Bok coach Mallett expects conservative plan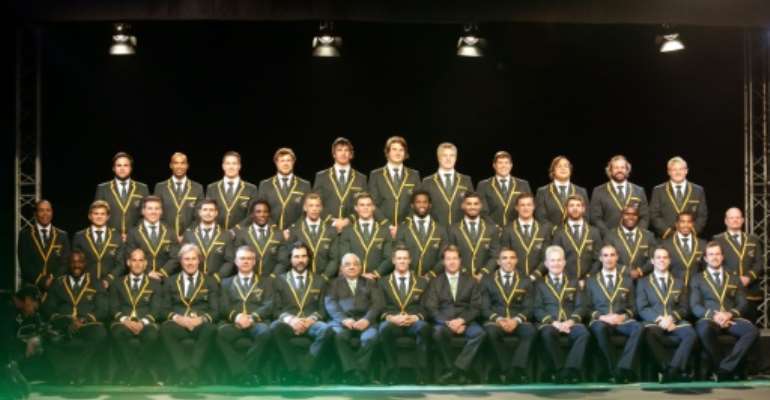 Durban (South Africa) (AFP) - Former Springbok coach Nick Mallett said Friday he expected South Africa to adopt a conservative game plan during the Rugby World Cup in England next month.
Speaking during a television panel discussion after the announcement of the 31-man Springbok squad, Mallett said the team had played with an attacking, ball-in-hand strategy in Rugby Championship matches against New Zealand and Australia earlier this year -- and lost both.
He said the squad selected, together with the tactics used in their most recent match against Argentina in Buenos Aires, gave an indication of what could be expected at the World Cup.
"It will be a tactical game, which is basically a kicking game. It will be a conservative brand of rugby. We will play off turnovers, a great defensive system and good set-pieces."
Mallett said he believed the team to be led by skipper and centre Jean de Villiers and coach Heyneke Meyer was "a really good squad with lots of experience".
But he expressed concern about the large number of players who had been out of action for long periods, especially among the forwards.
"Willem Alberts, Pieter-Steph du Toit, Francois Louw, Frans Malherbe, Coenie Oosthuizen and Duane Vermeulen are all coming back from injury.
"Let's hope their injuries are not going to curtail their performances in the World Cup."
Former Springbok captain and fly-half Naas Botha said scrum-half could be a crucial position, with first choice Fourie du Preez not having played at top level for a long time and uncapped Rudy Paige selected, alongside Ruan Pienaar, as back-up players.
"I would have liked Rudy to have been part of the Rugby Championship as a player," said Botha. "There is a big question mark about Fourie du Preez's fitness."
Former Springbok winger Ashwin Willemse singled out scrum-half Cobus Reinach and fly-half Elton Jantjies as unlucky to miss selection.
Ace goal-kicker Morne Steyn was picked ahead of Jantjies, who Willemse said had "a phenomenal Super Rugby season".
Willemse said: "For Steyn to be picked at the expense of Jantjies must be devastating for Jantjies. And my heart goes out to Cobus Reinach, who was the back-up scrum-half during the Rugby Championship."
The panelists agreed that the Springboks should be able to reach the knock-out stage from a group including Japan, Samoa, Scotland and the United States, with Samoa and Scotland likely to prove the toughest opponents.
"The starting line-up for Samoa and Scotland should also start in the first game against Japan," said Mallett. "Hopefully, if they are winning comfortably against Japan, they can start bringing on other players."
Mallett said that provided the Springboks won their first three games, they could rest key players for the final group match against the USA ahead of a tough quarter-final, probably against Australia, England or Wales.