Photo of the week: Stray cattle invade Korle-Bu road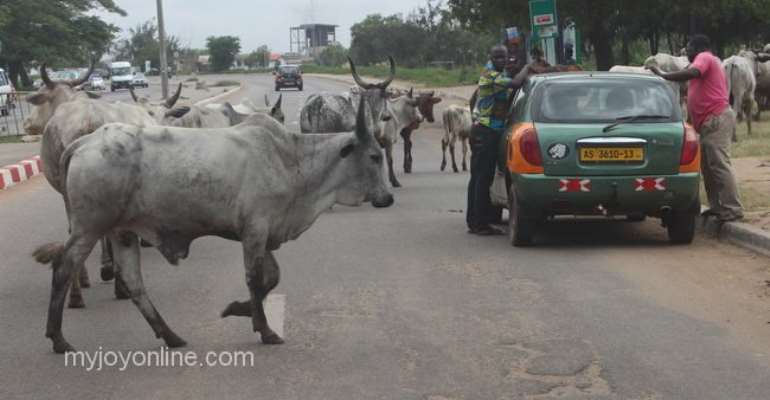 Regular stray animal invasion, heap of refuse, and choked gutters are the common spectacles in the onetime touted modernization and millennium Accra city.
Under the Kufuor administration the then tourism Minister Jake Obetsebi Lamptey launched a project named Modernization of the capital city of Accra.
When NDC came to power, president John Evans Atta Mills appointed Dr. Alfred Okoe Vanderpuije as mayor of Accra who also launched the much publicized Millennium City projects.
In spite of these, Accra appears to have drfited far away from a modern millinnium city.
Story by Ghana | Myjoyonline.com | David Andoh | [email protected]