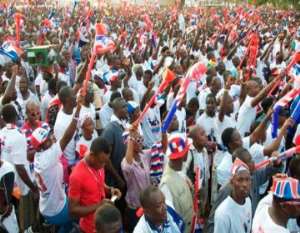 Two delegates of the NPP in the Subin constituency in the Ashanti region have been arrested for taking pictures of their ballot.
The two, according to Ultimate FM's Joseph Owusu Brenya, resorted to the act because they had been promised motorbikes by one of the aspirants in the opposition party's ongoing parliamentary primaries.
The images showed the particular candidate the suspects voted for.
The opposition New Patriotic Party (NPP) is voting today to elect parliamentary candidates for the 2016 elections.
Today's polls opened at 8am and will close at 3pm.
The party said 'only the Registers used for the last 18th October Presidential Primaries shall be used for this election' and that at constituencies where only one candidate filed at the close of nomination, the candidate is deemed to have been duly elected unopposed.
'The New Patriotic Party calls on all delegates, aspirants and members to conduct themselves in the spirit of party unity at the various polling centres.'