Special Fundraiser For Victims Of The 3rd June 2015 Unprecedented Flood And Fire Disaster
Ghanaians Abroad Should Rise Up For the Flood and Fire Victims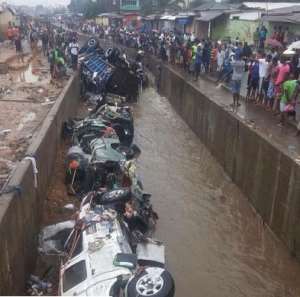 The Ghanaian Community in France Council and Ghanaabroad.com are organising a fundraiser to cater for victims of the 3rd June 2015 unprecedented flood and fire disaster.
Venue :Sarcelles Flanades, Next to Western Union or La Briche
Date:19/06/2015
Time : 18h00-23h00
The Ghana Embassy, All Ghanaian Churhes, Nananom, Radio and TV Stations, Associations and groupings are cordially invited to partake in this exercise of patriotic interest.
The world's focus is on us. Our compatriots in Ghana are counting on us. Our generations abroad want a clue. They want us to show them the way. We have to salvage our people. Let us do it.
Gyina Pintiin Na Boa Ghana.
This Fundraiser is proposed for Replication all over the World in Ghanaian Communities.
Osei Mensah Michael
for GHACIF