I.Coast bans poultry imports from bird flu-hit Burkina Faso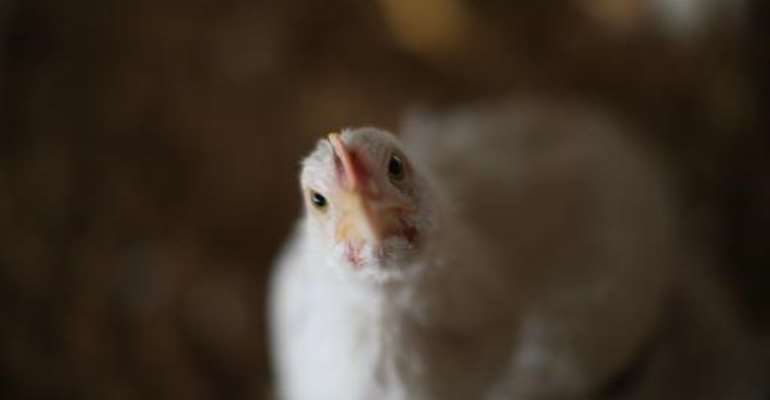 Abidjan (AFP) - Ivory Coast said on Thursday it is banning the import of poultry from avian flu-hit Burkina Faso to prevent the spread of the disease.
"The measure will be applied at our borders, and at all poultry shops," said Kobenan Kouassi Adjoumani, Ivorian minister for animal and fishing resources.
On Wednesday, Burkina Faso's government announced that cases of H5N1 bird flu have been detected in poultry farms in two of its provinces, one of them Kadiogo which includes the capital Ouagadougou and its suburbs.
In Koubri -- a town about 40 kilometres (24 miles) south of Ouagadougou -- one private farm alone reported the death of 50,000 chickens since February, said an official with the department of animal resources.
"The death of a large amount of poultry was recorded between February and March 2015 in traditional and modern farms," said Jean Paul Rouamba, Burkina Faso's minister for animal resources.
The outbreak in Burkina Faso, "threatens" Ivory Coast given that the two countries are important trading partners, said Bernard Vallat, director general of the World Organization for Animal Health (OIE).
Additionally, the H5N1 virus "is not only spread via poultry but is also transmitted through wild birds that migrate", said Vallat.
Avian flu is also "communicable to humans and that warrants action on a large scale", he said.
Nigeria in January confirmed the spread of the virus in 11 states which resulted in the deaths of tens of thousands of poultry but no human cases.
The H5N1 strain of the bird flu virus has killed more than 400 people worldwide since it first appeared in 2003, most of them in southeast Asia.