Caring For All Believers!!!!! Evolution From Sinfulness To Full Of Grace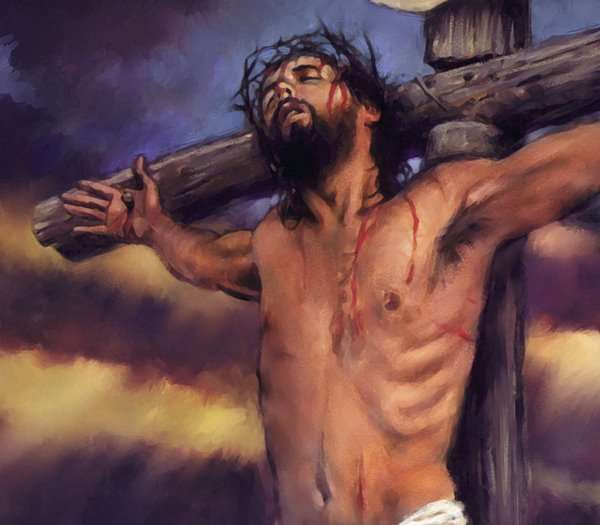 CONTD. FROM THE MID WEEK EDITION
The Church has to have a very serious meaning of truth (compared to nothing) to the called of God. It practically means, it initially takes and holds people full of evil/sin (but redeemed,delivered persons) and gradually God regenerates,sanctifies,transforms such people to be full of (grace and truth) God, with the productive life,light and nature of the first born Son of God Jesus Christ.
This is done with, and through the indwelling Spirit of God with the willing and cooperating spirit of (man), or of those reconciled to God. These children born Spiritually by God, do and can expresses the love and light of God where ever they will live.
Therefore grace and reality( truth) are the basic elements in Eph. 4:17-32, and so love and light (vs. 8-9,13) are the basic elements in the apostle Paul's exhortation in Eph 5:1-33. Grace is the expression of love, and love is the source of grace. Truth is the revelation of light, and light is the origin of truth. God is love and God is light (1 John 4:8; 1:5). Therefore, when God is expressed by His people, and as revealed in the Lord Jesus Christ, His love becomes grace and His light becomes truth..
After we have been, in the Lord, received God as grace and realised Him as the truth, we come to Him and enjoy His love and light. Love and light are deeper than grace and truth. Hence, the apostle first took grace and truth as the basic elements for his exhortation, and then love and light. This implies that he wanted our daily walk to grow deeper, to progress from outward elements to the inward.
Note here; love is the inner substance of God, whereas light is expressed element of God. The inward love of God is sensible, and the outward light of God is visible. Our walk in love should be constituted of both the loving substance and the shining element of God. These should be the inner source of our walk. They are deeper than grace and truth. Knowing the truth and having grace is one thing which is what many of us do confess but demonstrating the love and light of God is another. When the two walk hand in hand as the four living creatures, our God becomes very relevant even to the heathen.
In Eph. 4:32 the apostle presented God as the pattern of our daily walk. Here he set forth Christ as the example of our living. In Eph.4:32, God in Christ is our pattern, since in that section God's grace and reality (truth) expressed in the life of Jesus are taken as the basic elements. But in Chap 5 ; Christ Himself is our example, since this section love is expressed by Christ to us (vv.2, 25) and light shined by Christ upon us (v. 14) are taken as the basic elements. An offering is for fellowship with God, whereas a sacrifice is for redemption from sin. Christ gave Himself up for us both as an offering, that we might have fellowship with God. And as a sacrifice, that He might redeem us from sin.
In loving us, Christ gave Himself up for us. This was for us, but it was a sweet-smelling savour to God. In following his example, our walk in love should not only be something for others but also as a sweet-smelling savour to God. There is treasure drone in the book of Ephesians regarding the revelation of the economy of God in Christ. I hope the Lord may one day assign us to sharing some messages from there.
The Lord coming as a shepherd to us!!!
Now back to the studies in Ezekiel. Chap 34. The Lord in His recovery, as we enjoy, Christ as our rich pasture (Psalm.23:2, cf Rev.22:1-2), And He; as a Shepherd also feeds us and gives us something to drink. He also gives us rest and heals us (v 16), becomes our experience in His life (vv 13-16).Continuing in His life enables God to righteously judge us, and it leads to the clearing of of all unjust things from amongst us, as His Church or Body (vv 17-22).
23-30 of the same chapter refers; to Jesus, as the real David (Matt 12:3), the real shepherd of God's flock (Psalm 23; John 10:11; Heb 13:20 I don't know how many times I have reminded fellow brothers or Christians about it. But will continue to do so without tiring to drum home that truth. You see, there is greater benefit if we consider our fellow church membership as the flock of God. Christ is the King (v 24) of God's people (Isa. 9:7; Hosea 3:5; Micah 5:2; Luke1:32-33).
When the Lord Jesus comes as the shepherd to care for us, He comes also as a King to govern us. This issue of the Lord's caring for us as our Shepherd, is that we obey Him as our King and come under His kingship and His throne within us. That through the Holy Spirit the Triune God actually lives in us.
In God's recovery by life, under God's secure and unchanging covenant of peace, God's recovered people enjoy peace, freedom, from disturbance of evil beasts (evil persons -----Acts 20:29), full liberty and released from every kind of yoke and slavery (v 27), and security from their enemies (v 28). In the recovery by life, God's recovered people not only receive His blessing but also become a source of blessing to others that they may be supplied. Naturally, with the good fruits bearing out of such people the world around them benefits.
Let us all soberly reflect on our activities in the house of God,from where we fellowship with God and man; and also our living and working places. Until our next sharing then, keep pondering over how your journey in the Lord is going is with Him, and to fellow men.