Who Is Pappy Kojo? (Part 1)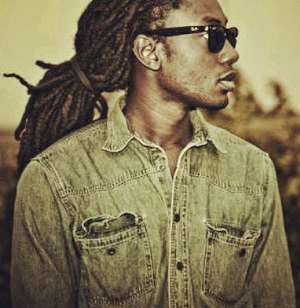 The Takoradi-born rapper, Pappy Kojo a.k.a Realer No has suddenly gained dominant popularity in Ghana's music industry, which some see in mischief and envy as cheap overhype! These detractors are entitled to their baseless perceptions. But they forget that his incredible personal branding has attracted that cheap overhype, if there is something like that! That is why Pappy Kojo's incredible personal branding is a big source of inspiration to me as a teenage article writer!
This rap hot cake is a great asset to Ghanaian rap and especially his home, Sekondi-Takoradi. The Realer No proudly says that he is from the twin-city of Ghana which is an emerging rap city, everywhere and anytime. But the massive support he thinks he has in the twin-city is rather increasing sheer dislike for his personality and raps! That is the typical black man for you; who is retrogressive in his thinking. For I believe that Pappy Kojo would surely be vindicated one day, so that his detractors would bow down their heads in utmost shame!
Moreover, his detractors from his home, the twin-city are literally comparing him with Kofi Kinaata, and have dragged Pappy into mere competition with Kinaata. These people emphasise that Kofi Kinaata is undoubtedly better than Pappy Kojo in T'adi Fante rap. But I have observed that their emphasis is due to the fact that Kofi Kinaata is their first love in T'adi Fante rap. The Realer No may not be excellent in punchlines like Kinaata as many want us to believe.
But Pappy has incredible personal branding which has great international appeal in the rap (hip-hop) world! Also, I am convinced that Pappy Kojo is the only T'adi rapper with classic difference because of his rap flow in T'adi Fante with sick hip-hop beats which are all distinctive. His Realer No music video together with the track itself has shaped the image of Ghanaian hip-hop. Trust me, this Realer would certainly do the extraordinary with Ghanaian rap globally and prove all his detractors wrong!
#PappyKojo #RealerNo #GhRap #Music #Hip-Hop #PersonalBranding
BLOG LINK: http://sirarticle.blogspot.com/
(Dated 15-03-15).
+233269850818,
[email protected]