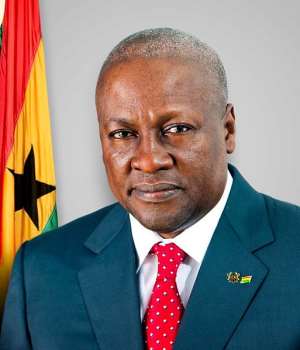 At a time that Educators have realised the importance of language in one's education, and have proposed the mother tongue as a medium of instruction in basic school education, Ghana's mother tongue has unfairly been suppressed even though the nation is still young in democratic governance and development.
Well, in case you could not figure out Ghan's mother tongue, then listen to the recording of the declaration of Ghana's independence by her Principal Founder and First President at the dawn of March 6, 1957 for the introductory language.
Though not an Akan himself, and knowing that he was speaking to the whole nation and the whole world at large, he used Akan language to ask permission to declare in English! Does it not mean anything to you if you are a proud Ghanaian and/or a believer in Osagyefo Dr Kwame Nkrumah's ideologies, which included uniting Ghana and also Africa?
Anyway, if you believe him or not, if you believe in Democracy or not, the latter is what Ghana has chosen as governance system now; and by its precept that majority carries the vote, Akan with its nearly sixty percent patronage already in Ghana has been chosen. We are doing something positive to reduce the divisive and prideful attitudes of Ghanaians that have contributed to our physical and mental slavery for long.
The "ONE GHANA AND ONE LANGUAGE" Project (without any government involvement) that is promoting Akan as the local common language alongside English, is ongoing. You may oppose it or support it; but it will not stop. "One Nation, One People, with One Destiny (and obviously with One Language)!" LONG LIVE PROUD UNITED GHANA the lodestar of Africa!