Opportunity International Climax 10-Years Of Touching Lives And Transforming Businesses With Awards And Dinner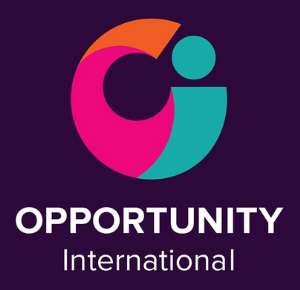 Opportunity International Savings And Loans at the weekend climaxed its 10th anniversary with a colourful Awards Night And Dinner Dance. The event brought together stakeholders of Ghana's Banking sector, Board Members and Staff of Opportunity International Savings And Loans and loyal clients of the bank.
Members of staff who have demonstrated dedicated service and loyalty to the bank for the past 10-years were also awarded.
Opportunity International Savings And Loans is part of the Global Network, a coalition of organisations, founded by Al Whitaker and Bristol Myers in 1971. They were inspired to take action against poverty with the belief that, the poor needed an opportunity to work and be productive.
Opportunity International Savings and Loans Limited (Opportunity) is a leading micro-finance Institution in Ghana, West Africa. Opportunity is a member of the Opportunity International Network- a global coalition of organisations dedicated to providing opportunities to people in less developed countries. The Network has forty seven (47) partners around the world.
Opportunity was licensed by the Bank of Ghana in June 2004 and began operating in savings and loans in September 2004. The team of dedicated staff work hand-in-hand with our valued customers to bring holistic change to individuals, families and communities. The Bank is committed to seeing lives transformed through the delivery of high-quality financial and developmental services that are specifically tailored to meet the needs of the entrepreneurial poor.
Addressing the function, The Chief Executive Officer of Opportunity International Savings And Loans said the bank is the only Savings And Loans Company offering Transformation as a core service since 2004.
"Opportunity International was the first to introduce a Mobile Van or "Banking on Wheels" service in Ghana in 2010; the first institution to introduce the Biometric Identification System (BIDS) for clients; first to introduce micro insurance to cover loans in collaboration with MicroEnsure; the only institution in Ghana to create a loan product for the physically disabled fraternity in 2013; first Savings and Loans Company to provide a core product for private schools to help in school infrastructure development in 2008; first institution to initiate and sponsor an event wholly to bring together all savings and loans companies in Ghana and many others.
"OISL has won three prestigious awards namely, the Commitment to MFI Professionalization award by Microfinance Recognition Awards 2011; Best Project Partner For SPM (2012) award by OikoCredit in 2013; Pillars of Modern Ghana Awards 2013 – Microfinance category by the New Ghanaian. This award was granted for our excellent delivery of microloans to SMEs and other category businesses in Ghana."
He went on to add that from small beginnings, the bank has seen significant growth and marked improvement in all indicators. As at the end of 2010, loan portfolio was GHS24.7million, deposit balances GHS22.3 million, total loan clients stood at 41,470 and total deposit clients 183,053.
"Barely four years later, as at September 30th 2014, our loan portfolio had increased to GHS 90.5 million (266% growth from 2010), deposit balances GHS75 million 236% rise total loan clients are now 78,059 88% growth and total deposit clients are currently 392,642 (114% growth). We have also increased our branch network from 3 in 2004 to 40 outlets all spread across the length and breadth of the country," the CEO said.
On his part the Board Chairman of Opportunity International Savings And Loans, Mr. Francis Pelekamoyo noted that in Ghana, Opportunity International was born of the belief that a formal transformational, financial institution was needed to make a lasting economic impact on the entrepreneurial poor in Ghana.
"In 2003, the Opportunity International Network initiated a task force to look into the establishment of a savings and loans company. This team was led by Mr. Benjamin Montemayor, who then became the first CEO of Opportunity. Opportunity was borne out of Sinapi Aba Trust also a member of the Opportunity Network which allocated 3 of its existing branches namely, Kejetia, Accra, Techiman to Opportunity International Savings and Loans Limited," Mr. Francis Pelekamoyo revealed.
He added that these branches were transferred to opportunity in exchange for shares and after license had been granted by the Bank of Ghana in June 2004, operations finally started in September that same year.
"The Board, both past and present has consistently provided the guidance needed to instill discipline and good corporate governance in the business. The seed planted 10-years ago has germinated and grown into such a huge tree of life, bearing good fruit enjoyed by both staff and clients alike.
....There are times when institutions go through challenges and Opportunity has not been an exception. Despite the challenges, we have forged ahead to be where we are now to become an instrument in transforming the lives of many. Currently I can say that it touches the lives of at least a million people indirectly. If you consider that we provide services to about 400,000 clients and offer employment to over 850 people, not forgetting their families whose lives are also touched by the employment we offer."
He said having distinguished itself in several ways, Opportunity International had reasons to celebrate its 10th Anniversary with delight.
"On behalf of the board I would like to offer our congratulations to the Management, staff, clients and associates at the occasion of its 10th Anniversary and wish you all many more years of Success."