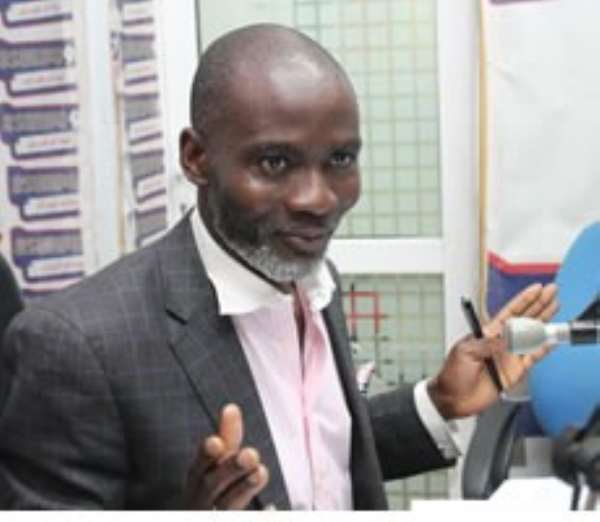 The Regional Branch of the New Patriotic Party in North Rheine Westphalia (NRW) will hold a public lecture on Saturday 27 August 2014 under the theme "Capturing Power in 2016. WhyAkufoAddo Remains the Best Choice for NPP and Ghana"
The lecture which is the first of its kind in Germany, will be delivered by Mr Gabby OtchereDarko, a Political Strategist and Director of the Dankwa Institute.
The event is scheduled to take place at Premises of the New Life Fellowship Church, Albert Strasse 83, 40233 Duseldorf starting from 4pm to 8 pm Central European Time.
In view of the importance of this lecture, several NPP supporters and Sympathiser as well as ordinary Ghanaians across Europe have expressed interest in attending. So far it has been confirmed that a ten-member delegation to be led by Mr Hayford Atta-Akufi immediate past chairman of NPP-UK will be in attendance. The Holland delegation is being led by Mr KwasiPrempeh, Chairman NPP-Holland, while Nana AgyareKodie chairman of NPP- Belgium leads another contingent from Brusels.
Leading members of NPP-Germany, including Dr Osei Tutu, Founding Member of NPP, Dr Joseph NiiClottey, Patron, NPP-NRW and Dr Chris Sackey will all be in attendance to grace the occasion.
The general public cordially invited. All NPP supporters and sympathisers should make it a point to attend this gathering
The event has been put together by NPP-NRW which comprises the following local chapters, Aachen, Bielefeld, Dortmund, Dusseldorf, Cologne, Munster and NPP Ladies Dusseldorf.
Date. Saturday 27 August 2014
Time. 4pm-8pm
Venue. New Life Fellowship Church, Albert Strasse 83 40233 Dusseldorf.
For more information contact the following people.
Mrs Cassandra Abroakwa (Dep. Nat.Women Org. NPP-Germany) 0049 15254066197
Mr Charles Ankamah (Sec.NPP-NRW) Tel. 0049 1741600959
Mr Obiri Yeboah (Acting Chairman, NPP-Duseldorf) Tel.0049 1743331632
Mr Kwaku Anane-Gyinde (National Organiser –NPP Germany) Tel.0049 015216478012
Communications Team
NPP-NRW