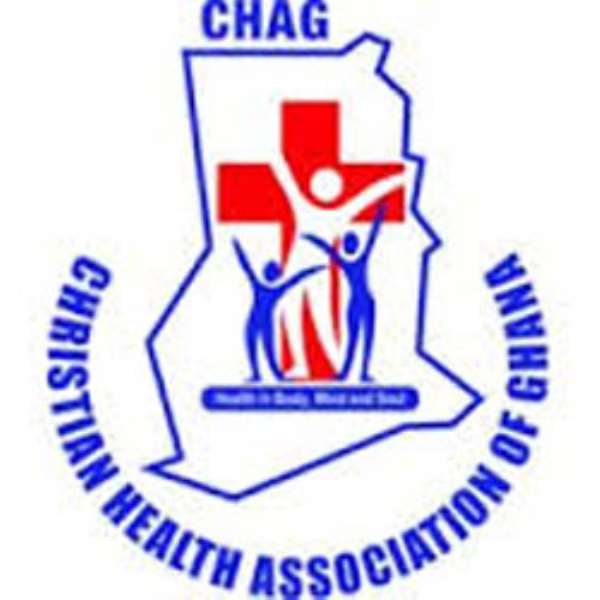 The Christian Health Association of Ghana (CHAG) is threatening to prevent National Health Insurance Scheme (NHIS) subscribers from accessing healthcare from facilities belonging to them effective, July 2, 2014.
The Executive Director of CHAG on the  Citi Breakfast Show  explained that health centers under the association are unable to provide quality health care to NHIS subscribers due to the failure of the National Health Insurance Authority (NHIA) to reimburse them early for services rendered.
He said: 'We are not able to give them the medicines we prescribe, patients come to us under emergency situations and we have to send relatives out of the hospitals to buy medicines and other inputs…and the key issue is the National Health Insurance.'
These challenges according to him, 'does not sit well with us as a Christian organization.'
Dr. Buckle disclosed that the NHIA is in arrears of six months and the cost of the services provided is 'much higher that what the insurance is reimbursing us for.'
In relation to the ongoing NHIS Capitation in the Ashanti Region, Dr. Buckle stated that 'all the clinics are collapsing just because the capitation tariffs are too low and the community is bypassing the primary health.'
He claimed that the NHIS capitation is collapsing primary healthcare delivery in the Ashanti Region.
The CHAG Executive Director also pointed out that the NHIS Levy 'is not being fully applied to the services of the National Health Insurance Authority,' an information he says has been relayed to them by the NHIA and the Finance Ministry 'that government has other statutory expenses it has to incur and therefore National Health Insurance levy is being used to do that.'
Dr. Buckle clarified that before they signed onto the NHIS, health services in their hospitals and respective clinics 'were of the highest quality and we could finance our cost of services.'
He described their decision to withdraw their services to NHIS card bearers as 'very difficult' following a series of meetings and deliberations.
The CHAG is made up of 59 hospitals and 111 clinics across the country.
In response however, the Communications Manager of the NHIA, Selorm Adonoo stated that the Authority has been in talks with CHAG and their concerns will be addressed before the July 2 deadline given.
He admitted that due to the central system of operations of the NHIA, funds for service providers under the scheme are sometimes delayed.
According to him, the NHIA now has a lot of claims to process due to the increasing number of health facilities and NHIS subscribers saying, 'last year, we had about 27.7 million claim forms we had to deal with and that is a lot of work…so as we grow, a lot of these things keep coming.'
Mr. Adonoo added that the implementation of the revised medicines list and tariffs will be implemented by close of June, 2014.
He was however, unable to give a definite time in which the payment of the arrears will be settled because 'we [NHIA] are not doing this alone and we depend on other government agencies for this.'