Ghana Muslim Students' Association Condemn 'Inaccurate Media Reports' At KATH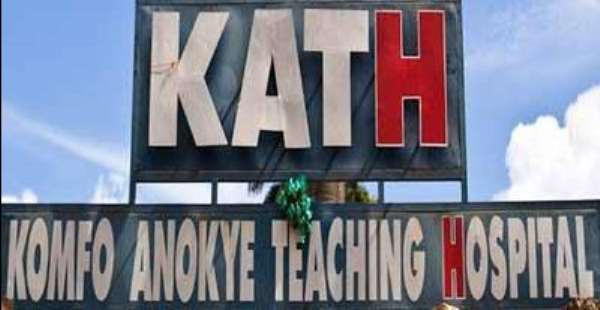 In The Name Of Allah, Most Gracious, Most Merciful
A Press Statement By Ghana Muslim Students' Association On Feb.20, 2014.
Brothers and sisters in Islam, ladies and gentlemen of the media, Ghana Muslim Students' Association (GMSA) warmly welcomes you to this all important press conference. It is common knowledge that in recent times the issue that has seen much media and public attention is the missing baby saga at KATH.
As the issue unfolded, we observed with rap attention, the media reportage and the fallouts. Some disgruntled youth attacked some medical personnel at the hospital. Some reporters were quick to tag the attackers as "angry Muslim youth" or "Marauding Muslim youth" losing sight of the flagrant fact that this issue has gained national prominence and that it is not a Muslim issue since everybody in the country sympathizes with Madam Suweiba at her lost.
We have gathered you here today to register in unequivocal terms our dissatisfaction at reports in a section of the Ghanaian media.
This is necessary as it appears that there is a deliberate attempt by some media houses to malign and evil print Islam and by extension Muslims. It makes most questionable why the media is always quick to add Islam to names of people believed to have perpetrated a crime but hesitant to play the religious card if people of other religions commit a crime. These people are usually isolated and dealt with as individuals.
We wish to state categorically that!
These reports are unfair, unprogressive, and factually inaccurate as there is no verifiable information to show that the people who attack the facility were all Muslims.
We are therefore calling on Joy Fm and Myjoyonline to apologize to Ghanaians for labeling people by their faith .This is because Ghana is a peaceful country and we should not encourage identity people by their faith.
We are of the opinion that this bias media reportage prevents us from concentrating on the real issues. Criminals will then hide under the bigger cover created for them by the media to commit crimes and go scot-free. It will be to our own good if journalists were more circumspect in reporting such issues bearing in mind the bandwagon effects of their reports.
Ghanaians must understand that as a people the societal challenges we face are shared and our collective failure to meet them will hurt us all.
Just as we distance ourselves from the violent attack and condemn it in no uncertain terms we will also like to call on the Ministry of Health and all other relevant bodies to investigate the issue to the marrow so as to restore public confidence not only in the health services delivery system but also the integrity of our security agencies.
We will also like to call on the striking doctors of KATH to consider the plight of patience under their care and return to duty as soon as practicable.
Thank you and May God bless you for coming...
Wasalaamu alaikum wa Rahmatullah
Husseini Andani Mohammed
National president of GMSA
[email protected]
0208279692/0241318113