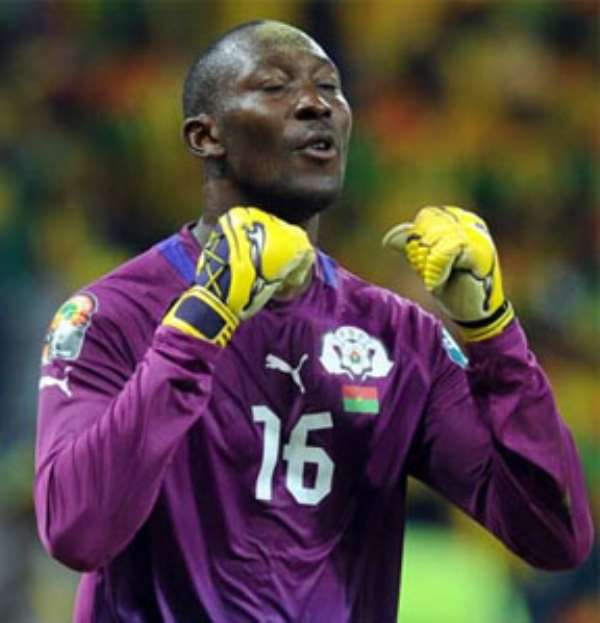 Soulaima Abdoulae

KUMASI ASANTE Kotoko goalkeeper says he is to blame for the club's exit from the CAF Champions League over the weekend.
Kotoko were eliminated from the qualifying stages of the Africa Champions League after they were beaten 1-0 by BYC of Liberia.
A feeble kick by a player of BYC went past Soulaima into the net of Kotoko at the tail end of the contest.
The Liberians, who lost the first leg 1-2 to Kotoko, with the solitary win, qualified ahead of the Porcupine Warriors on the away-goal rule after a 2-2 aggregate.
Soulaima confirmed on Angel FM that the BYC player could not get a full blast of the ball but the ball managed to get past him.
He explained that the ball bounced in front of him and strangely got into the net late in the game.
Soulaima, who sounded sad, conceded, 'I take the blame for the goal scored by BYC.'
He said as a keeper his duty was to prevent BYC from scoring and since he could not ensure that, he accepts the blame.
Soulaima prayed that the shocking exit from Africa would not ignite a blame-game in Kotoko.
FROM I.F. Joe Awuah Jnr., Kumasi